Ipsos readies Canadian launch of Iris
Rogers Sports and Media, IPG Mediabrands and Cossette Media are the first companies to sign on to the mobile-first measurement tool.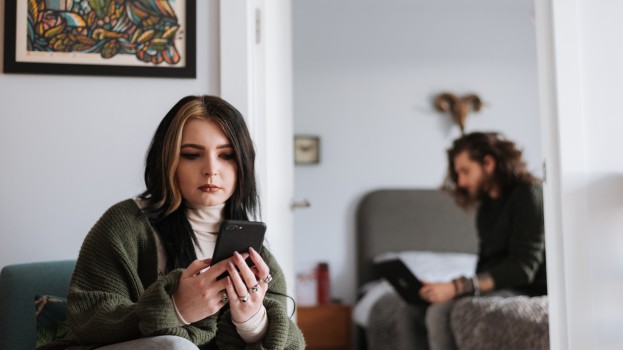 Iris, the mobile-first, cross-media audience measurement service announced last June by Ipsos, is moving forward with its Canadian launch.
Rogers Sports and Media, IPG Mediabrands and Cossette Media have already signed on and discussions are underway with several other agencies and media owners.
Iris is meant to be a passive measurement tool that layers digital behaviour data over things like surveys. It was developed through a Vividata and Ipsos partnership that leveraged key areas of strength from both organizations. Data is gathered from a high-quality, single-source panel of 4,000 nationally representative Canadians. Advanced site-centric measurement involving tagging and Iris DeviceID technology allows collection of more stable, longitudinal data. With a single source panel at the heart of the solution, there is robust respondent level data and, therefore, integration with other datasets is viable from day one.
Although mobile-first, Iris is not "mobile only," says Josh Cormie, Ipsos' EVP of service line lead audience measurement.
"Most of our consumption of online content is done through our mobile phone," he says. "But if it was mobile only, we'd be missing out on people. The goal of Iris to provide a full picture of Canadian online audiences. So the key is that no matter what device panelists use – phone, tablet, laptop, desktop – that they have the passive metre installed across each one of those devices so we can ensure we can track all of their behaviour and we are not missing out on a piece of it."
UKOM, the UK body for online audience measurement, made Ipsos the supplier of the U.K. industry standard for online audience measurement in January. Canada will be the second market where Iris will be operational. The Canadian launch will use the same foundation as executed in the U.K., but the methodology will be adjusted as needed to meet the needs of the Canadian market.
Chris Herlihey, VP of analytics and insights for IPG Mediabrands, says his agency is taking a leadership role in bringing Ipsos Iris to the market because the digital ecosystem has become incredibly complex.
"We were looking for an audience solution that would be future-facing," Herlihey says. "We like that Ipsos is coming into the market with a mobile-first approach that will be able to adapt to changing digital consumer media habits. We recognize that getting an accurate, unduplicated view of audiences across platforms and devices in today's environment requires a hybrid approach. The combination of panel-based combined with site-centric measurement will give planners the ability to get a more granular view of audiences, with smaller site measurement and data delivered on a more frequent basis."
Cormie says Ipsos will start building the panel "very soon" with the goal of producing currency-grade data by end of the end of the year or early 2022.