The ups and downs of communication in pitches and with teams
Lauren Richards on how media leaders are overcoming something that has historically been a struggle.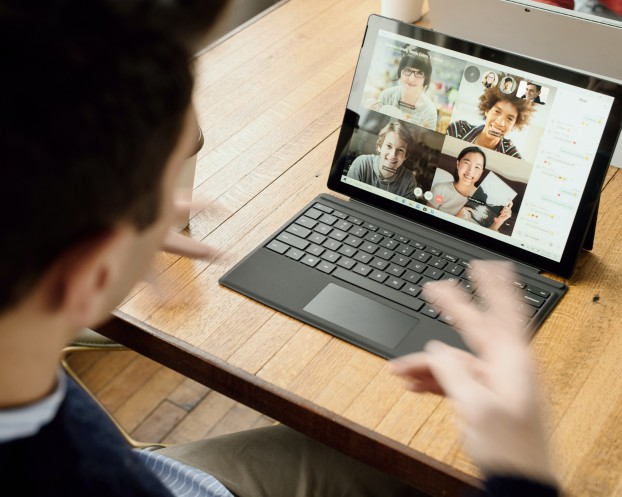 This is the second in a series of columns by Pollin8′s Lauren Richards on how media leaders are responding to the last year, how they're steering their businesses out of the crisis and the best practices they've discovered when it comes to leading with empathy. Catch up on the first column of the series, informed by Media in Canada's Station of the Nation survey.
By Lauren Richards
Given the importance of communication during a crisis, one would think we'd have a bit of a leg up, being in the communication business and all. But being experts in communication to consumers does not necessarily translate to knowing how to best handle communication with clients, staff and agency partners.
As I started this column series, how leaders were communicating with their people was one of the things I was worried about. Many companies struggle with this, and media agencies are no exception. However, as I dug deeper, it became apparent how much the industry stepped up to help each other during the crisis, with Rebecca Shropshire, agency lead at Facebook (and former agency leader) saying: "It's been nice to see the humanity of the industry emerge."
Not only have leaders supported their teams, but so has the industry as a whole.
"You know, in the media industry (certainly, in the agency industry), we've never really been good at being allies with each other. We're highly competitive, we don't like to talk a lot in case we say something that will give somebody else an advantage. There are a lot of industry issues that need breaking down and really need us to work as a united front," says Shropshire. "[But] what's been great to see is, through the pandemic, there's been a lot more collaboration between industry leaders trying to help each other out, figure out how to keep staff motivated, or businesses going."
Communicating in a pitch
There has been a lot of media business at play, and agency leaders think the new business activity is only going to increase. Many marketers have put their reviews on hold during the pandemic to deal with pressures at hand. And some likely want to ensure they are still with the best partner as their needs have evolved.
It's important to note that many client relationships have strengthened as agencies rose to the occasion and did everything possible to help them pivot, from cancelling or shifting the "uncancellable" to readdressing their needs, to creating content (which has been exploding) and working many, many extra hours to accomplish it all, which was confirmed in Media in Canada's recent survey. Almost a year after the pandemic hit, over 60% of media agency people said they are working more than usual, with almost 40% of them working 20%+ more.
I spoke with Sherin Yassin, VP customer marketing at Walmart, to understand the retailer's recent experience of selecting a media agency virtually. Starcom was the lucky victor (due to a lot of hard work). She says the brand team reviewed the industry and selected six agencies to consider at the Request For Information (RFI) stage, reviewing their credentials. They met all six agencies virtually, versus just on paper (which can be typical of an RFI) and the pitch team was all actively engaged on camera. They shortlisted to three and each were required to respond to one assignment about their business, with a respectful amount of time to present. Again, all the meetings were via video conference, but the executives were engaged and on camera, connecting with each agency as best they could.
From my conversations with others in the industry, not all pitches this year were as open and connected. Many clients have gone to final pitch meetings without turning on their camera to allow agencies to see their reactions to weeks of hard work on their business. Not giving them a chance to connect and create chemistry, potentially creates the perception that they're not focusing on the presentation. All the leaders I spoke to said it's an issue. It's hard enough to find the time and resources on top of current business to provide free business council and ideation to clients in the best of times, let alone with the extra pandemic workload.
As Yassin told me, they had rules of engagement for the pitch process and it included, "all participants had to be on camera all the time, visibly there and engaged. It's respect. Above all, the agencies had put so much time and energy into this process, telling us about our own business."
Communicating in teams
How the crisis has impacted the way we work, inform, inspire, win business, collaborate and build relationships fascinates me.
The Harvard Business Review has many valuable articles on effective communication, with one stating "Every leader knows that communication during a crisis is critical. When leaders communicate with urgency, transparency and empathy, it helps people adjust to the constantly changing conditions that crises bring."
Our industry overall has to be applauded for their efforts: from creative agencies and marketers to media sales and media agencies, leaders have communicated and inspired their teams, according to Media in Canada's and strategy's surveys. All of the leaders I spoke to referenced the need to communicate frequently, even to the point of feeling like they were over-communicating. They agree that showing empathy and vulnerability has resonated with their people, which has also helped them with their own coping through the crisis.
Leaders have also needed to ensure employees know they don't have to be tied to their video camera 24/7. Zoom Fatigue is a real thing. They encourage employees to schedule walk breaks regularly, have non-meeting work periods, and no internal meeting days. Employees need to know it's ok and to be encouraged to try and reduce their video over-dependency.
There is, of course, an upside to video meetings for companies with multi-offices, where leadership previously needed to travel to keep all the offices aligned and working effectively. Now they're much more connected by collective group video calls and individual video sessions bridging the geography gaps.
The loss of spontaneous collaboration in our work-alone environment, though, was cited as a big concern by most of the people I spoke with. The Media in Canada survey shows that close to half (46%) of people believe the quality of their team's output has been impacted to some degree, given collaboration is challenging with the lack of in-person communication.
As Graham Moysey, CEO of the IPG Group of Media Companies said, "I would be at the top of the list as an extrovert that says you gain a lot from being in the office and being able to experience that collision of innovation that happens when people run into each other, or talk over the sandwich. And for sure, that has been lost."
All thinking and meetings right now are scheduled into small windows by necessity, thereby negating the huge benefit of spontaneous interactions and input. On the upside, Graham established a new weekly group gathering, with McCann, FCB and other IPG agency leaders, which has brought them all closer together to share weekly what's working and what isn't, helping all to navigate these new waters better as the ups and downs of the pandemic waves rage on.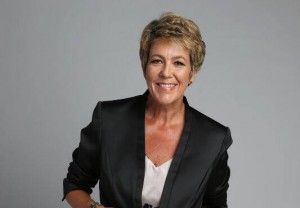 Lauren Richards the principal at communications consultancy Pollin8.