GainShare hires new SVP of consumer experience
The performance marketing agency hires Matt Kelley to provide a more holistic perspective for clients.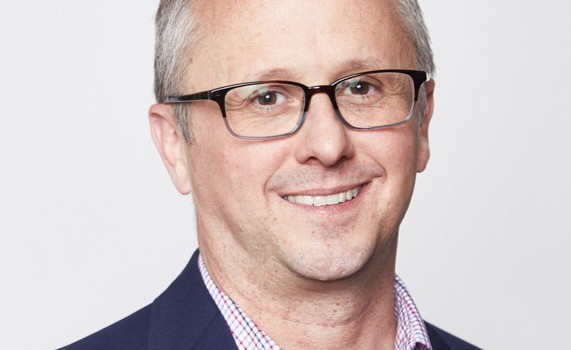 Continuing its efforts to improve upon performance around the media buying and creative process, GainShare, a performance marketing agency with offices in Toronto and Chicago, has hired Matt Kelley as SVP of customer experience.
Kelley joins GainShare after a four-year stint at Dentsu's iProspect, which acquired performance marketing agency Leapfrog Online in 2016, where Kelley had been for over 12 years.
Situated in the company's Chicago office, Kelley will work across clients in both the U.S. and Canada. As SVP of customer experience, he sees his primary role as the person who helps both the various divisions and disciplines within GainShare, as well as client stakeholders, connect all the dots along the path to purchase.
"The goal is to be as personalized and seamless as possible to meet the needs of the consumer," Kelley tells MiC, and to ensure all the different business units aren't working in silos, each unaware of what the other is doing.
That means going outside of what the client may be paying you to do, Kelley says. "You might be a company's digital media agency of record," he says, "but you need to show you have a broader understanding of the business in terms of what's happening on their website and the sales and CRM systems," in order to make sure it all aligns with what the agency is optimizing for on the media buying side.
The company is increasingly leaning into consultative roles and partnerships, Kelley says. "We'll never be a one-stop-shop, but it's important to be able to delve deeper to understand where our client is, and where we can fill in the gaps."
As far as what he's most excited about in his new role, Kelley speaks to the traditional and digital TV worlds colliding. With GainShare's long history in DRTV and call-centres, alongside CTV and programmatic technology and services, Kelley is keen to straddle both approaches and identify the sweet spot he knows exists somewhere in the middle.
Otherwise, he is eager to test new technologies and identify where GainShare can continue to differentiate in terms of new attribution and targeting tactics. "Third-party cookies are far from perfect, and alternative identifiers exist," he says, leaning towards a glass-half-full perspective in terms of developing a balance between attribution, targeting, and privacy.
Kelley, who's sweet spot has historically been telecom clients (he worked on the Rogers account at iProspect for a number of years), notes that while GainShare doesn't target particular industries or verticals, the agency tends to work with service categories, such as financial services, telecom, and nonprofits.