Industry leaders' tips to thrive in the coming months
Lauren Richards gets more than a dozen pieces of advice to evolve and come out better on the other side.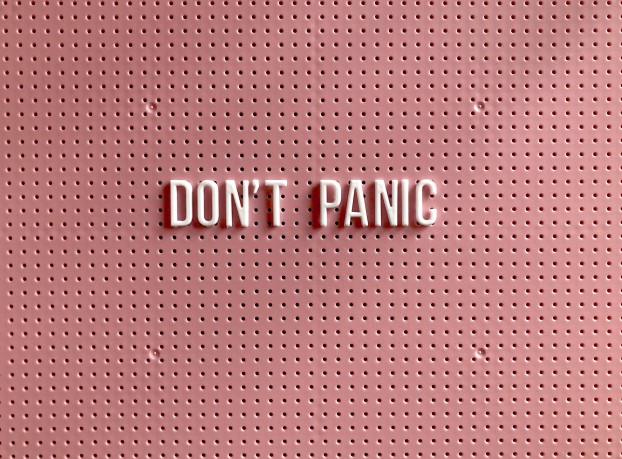 This is the fourth, and final column, in a series by Pollin8′s Lauren Richards on how media leaders are responding to the last year, how they're steering their businesses out of the crisis and the best practices they've discovered when it comes to leading with empathy. Catch up on the first, second and third columns of the series, informed by Media in Canada's Station of the Nation survey.
By Lauren Richards
I thought the most fitting way to wrap up this series on how the pandemic has affected the media industry would be to hear from those I've interviewed – as it is a pretty illustrious group – on their top tips for thriving in the coming months.
It ain't over 'til it's over. We have a ways to go, but we are getting there. With a lot of empathy, agility, forward thinking and respect for each other, we will continue to learn and evolve and come out better on the other side.
Beverly Hammond, Partner & Chief Business Officer, Broken Heart Love Affair
"If there's a way that organizations can bring more colour to the environment and be less structured, it will be to their benefit, as I think people react better to that. The slide-after-slide, structured, and more formal presentation from the past just doesn't cut it. Everyone is craving a conversation. Connectivity. Anything you can do to try and create a human connection, I think it's the most important thing you can do."
Jacqueline Loch, EVP Customer Innovation, SJC Content
"Show empathy and be kind — whether it's the client, partner agencies, or your own team. Everyone is experiencing rapid change like never before. How you treat people now is how you will be judged in future."
Karine Courtemanche, CEO of PHD and Touché, Canada
"It's about adapting your communication style when you aren't as directly involved with everyone, being hands on together, doing the work. I think this insight of communicating three to six times the same information has really changed my relationship with my teams. I used to feel that people weren't listening to me. And now I'm like, 'oh, it's part of the journey.' I had to adapt my communication to be more effective due to the way we are working. That really changed the way I looked at our entire internal communication process.
It's just like what we learned at the beginning of media, regarding consumers, you need a three times frequency to get people to remember."
Sherin Yassin, Vice President, Customer Marketing, Walmart
"I would say there are two things that will make us work well: driving clarity to the plan, plan well ahead and collaborate with open communication, with your agencies, with your partners, with your customers. That's number one.
But also give yourself the right to always get things better through continuous improvement, we can't determine the way the next 12 or 18 months are going to look. If we just accept that we are going to learn through it and drive continuous improvement in our thinking every day, then we are giving ourselves the right to be smarter every day."
Perry MacDonald, VP Advertising Sales and Partnerships, Bell Media
"We all deal with situations like this in our own way, but keep connected, share ideas, concerns and challenges. With all this disruption, in many ways we will come out of it better. These events change, create, require new ways of doing things. Embrace it and learn new things."
Graham Moysey, CEO, IPG Media Brands Canada
"Lean into the things that pump your tires. Whether that's routine, or exercise, or nutrition, or mindset, or recovery, it's time to flex hard into the things that keep you productive and frankly, feeling positive.
The most important things in this environment, are communication, being really real about decisioning, and why that's happening to the degree that you can, and empathy, building empathy across your teams between humans. Layer empathy and communication; because we have one hand tied behind our back. The reality is, you do your best and illustrate that, because there will be a lot of people that follow in your footsteps."
Nancy McConnell, Director, Consumer Marketing, Canada, Google
"I have three things that I have learned through this period. The first one is that detachment from work is really important. I need the ability to detach so that I can recharge and hit the desk excited about this amazing job.
The second one is to choose to live life now. We had the good fortune of having Commander Chris Hadfield come to speak to us. If you want to talk to someone who's survived isolation, and time away from family and friends, he's a great role model. He gave us the advice – 'Don't romanticize this past version of your life.' And to ask yourself: what do I want to lean into now so that when I tumble out of my spaceship, his words, on the other side, I'm different and better? Because it would be such a waste if we're not."
And I think the last piece is resilience. If you told me as an industry, we were going to work from home for a year, we were going to know about it 48 hours in advance and survive a global pandemic health crisis, I would have said, 'Lauren, great to see you. You're obviously on drugs.' But hey, look, we are doing it, it's not perfect. And everything isn't whole. But we are stronger than we know. And I feel like the resilience that I certainly feel like I've built up through this makes me realize that we're capable of a lot as individuals."
Émilie Goudreau, Directrice Principale, Ventes Nationales et Solutions Médias, La Presse
"Trust your team. Avoid micro-managing even though you can feel you are losing control of your team as you are not physically with them. You have to demonstrate that you trust them and you know they will do their very best to adapt to the situation.
Be transparent with your readers or clients. When people understand the 'why' aspect, they are more open to change. Never stop evolving and keep the conversation open. Talk with your partners to see how you can help and work on the solution. Help them to help you."
Alexandra Panousis, CEO and Chair, Dentsu Media Canada
"I don't give advice or predictions. But three things that I have learned during the pandemic… (1) Lead with kindness. People are going through so much. Start with empathy. (2) Spend time with your team – learn their stories. Be vulnerable and human. (3) Stealing a line from my North American CEO – create a culture that inspires "work we love with people we love."
Take down barriers, support, stop fear, inspire contribution and over-communicate."
Rebecca Shropshire, Head of Agency Development, Facebook
"No matter what job I've had, in my career, it's really only ever been about the people. And I don't think I've ever looked at it like that before. And it's more important than ever. I hope business in general is becoming softer and kinder moving forward because of it. So I think, for me, it's been validating and encouraging. In business you can still be successful and respected. And kind. First and foremost.
The second piece is around vulnerability. I think, just opening up, really letting people in, you know, like my cancer journey. I was very public about it at Facebook, which would not have been my default position anywhere else. And it made it much easier and much less uncomfortable for people. I think with COVID it's the same thing. The more vulnerable you are about how you're dealing or not dealing with it, helps people deal with their own issues. Just learning to let go a little bit and show all the bumps and warts, along with trying to remain optimistic and enthusiastic, trying to inspire people and keep them motivated."
Mike Rumble, founder, CEO, Epitaph
"Believe the best in people. Everyone is doing their best. I think right now, more than anything, it's just like, wow, on any given day, somebody's going through something that you just don't understand. And I guess that's probably the same way it was before. We just didn't get it. Just give people a break and go, 'you've probably had a day'."
Brent Chaters, Managing Director Marketing Transformation, Accenture Interactive
"The pandemic has ushered in an opportunity for brands to reassess their media strategy [in Canada] to better reach their target audiences on digital channels. For the next generation, this rapid shift to digital is allowing us to rethink what the medium truly could be and what it could look and feel like for consumers. Now is the time to embrace the growing opportunity to reach audiences online in smart and creative ways."
Axel Dumont, president, Cossette Media
"For me, it's all about looking at each day as if it was a year, as if each week was a year. You've experienced so many things that you couldn't have planned, you cannot plan, you just have to deal with it and counter and bring a solution to it. And I think spending time long-term planning right now is not the best use of time. Especially if it's to the end of the year; don't even bother. Just focus on what today is – clients are suffering, our talent is suffering, so it's all about helping them today."