Mediacom named media AOR for OLG
The agency's momentum from 2020 continues with one of the country's biggest media spenders.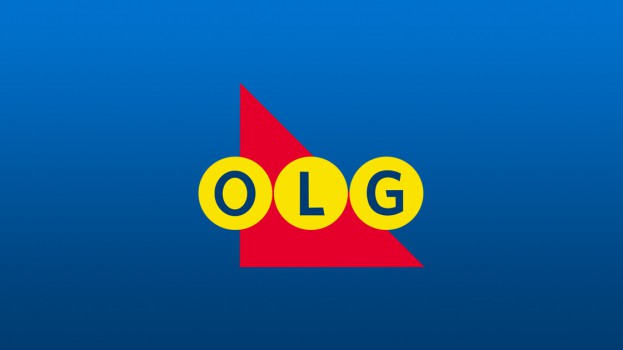 Mediacom Canada has been named the new media planning and buying agency of record for Ontario Lottery and Gaming, the latest in a number of major wins for the agency that will facilitate a big expansion of its team.
The mandate includes OLG's full suite of channels and lines of business.
The OLG is one of the biggest media spenders in the province, adding to major accounts Mediacom picked up in 2020, such as the Canadian portion of new global business like Circle K, Duracell and Hasbro, as well as more local accounts, like the Ontario government's COVID-19 account.
All combined, last year's new work helped Mediacom get to the top of Comvergence's list of media billings for 2020.
Kieran Miles, SVP strategy at Mediacom Canada, credits the agency's recent momentum to understanding how mature audiences are becoming and not relying on a one-size-fits-all strategy.
"Consumers are becoming increasingly omnichannel, and are less and less siloed in the way they shop and the way they consume," he says, something that will come into play with its latest client.
Mediacom CEO Kevin Johnson credits the agency's people first philosophy and assembling bespoke and agile teams tailored to each client. "What makes Mediacom unique is our balance of consistency and flexibility: the consistency to win for the whole business and the flexibility to evolve and bring in the expertise required for each and every job."
"When you're looking at OLG and their goals, we see a unique set of challenges from a communication standpoint," says Grace Ahlberg, SVP, business insights and analytics at Mediacom Canada. "Our process is to understand that ecosystem and the moments of opportunity to connect with their customers and the communities they care about throughout Ontario."
Miles says those challenges include needing "to balance growth and recruiting new players with the need to promote responsible gaming." Miles also speaks to headwinds the OLG is seeing, namely impending changes to sports betting legislation in Ontario that could open up competition and introduce new gaming options, like single-game betting.
Miles adds that government clients want to see case studies, and being able to show success with clients like CIBC Aventura and Ben's Original in expanding household penetration helped with the win.
"In an ever-growing competitive entertainment marketplace, OLG works to ensure our media buying strategy is effective and provides good value for money," says Randy Weyersberg, OLG's VP of brand and marketing. "We are confident Mediacom's expertise will meet OLG's expectations as the market leader in gaming and lottery entertainment for adult Ontarians."
To support the ongoing growth, Miles says Mediacom will need to bolster its team. He notes that the agency's non-siloed approach is making it attractive not just for clients, but talent, as role is empowered to look beyond their place in the organization.
"You absolutely need to be a search specialist, for example," he explains, "but we want to empower you to look beyond that and realize, 'what's really going to make my search work better is if TV works better.'"
Johnson has been very outspoken around the role and actions media agencies need to take to combat racism, something that comes into play even more in the midst of expansion – the "diversity discussion" needs to be more than an add-on, Miles stresses. "Diversity is not an add-on to your plan, it is your plan."
The OLG win is also significant not just because of the size of the account – the OLG ranks as one of the largest buyers of media advertising across Canada, having spent $159 million on all marketing and promotion in its 2019-2020 fiscal year – but also because of the pitch process.
OLG previously worked with PHD on media through its mandate as the Ontario government's media AOR, selected as part of a review conducted by the Advertising Review Board in 2015. This time, the process was outside of the ARB purview, something crown corporations have been advocating for.
For its part, the ARB is in the midst of its own review process to select the agencies that will be part of a "Vendor of Record" model, which will create a list of approved vendors that will be able to pitch on new media planning and buying assignments from the government valued at over $25,000 (a new approach for the media side of the government's advertising, bringing it in line with the model it uses on the creative side).