ICYMI: WPP plans to centralize data capabilities
Plus, Corus announces a slate of influencer-led digital series and TVA gives Escouade 99 a second season.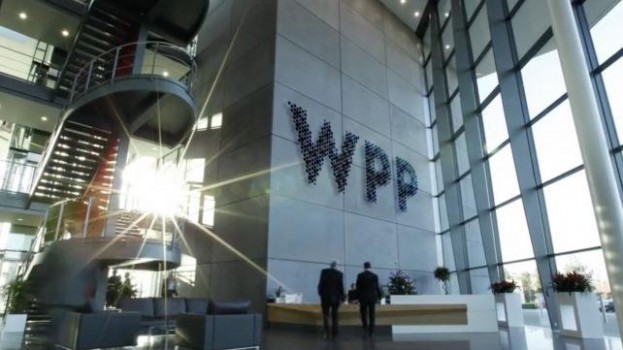 WPP is building a data "centre of excellence" with GroupM, Wunderman Thompson
WPP is planning to make its data capabilities more accessible across its agencies by bringing them together into a single offering.
The Wall Street Journal first reported on Wednesday that the holding company was planning to bring data capabilities, currently spread throughout various agencies and networks, into a "centre of excellence" managed by GroupM that the entirety of its companies could tap.
A WPP spokesperson confirmed the plans to Media in Canada, saying the scaled offering "will help clients manage, use and integrate first-party data with other data, in particular in relation to their media activity." They did, however, add that the media, data and consultancy offering would also include integrated agency network Wunderman Thompson, in addition to GroupM. More details are expected to follow in the near future.
Corus expands So.da roster with an eye towards original digital series
So.da, the social and digital agency at Corus, has added 21 influencers and content creators to its roster to create original content and digital series for HGTV Canada, Food Network Canada, Slice and Complex Canada.
For HGTV, the network is taking more of short-form approach, with four new creators highlighting different DIY "tips and tricks." But for Food Network and Slice, Corus is creating original series across social and web platforms, including food shows focused on baking tutorials, reviews of takeout food and meals that can be made in under 10 minutes, as well as lifestyle series around sex, identity and fashion trends. For Complex, its first digital series through So.da will focus on sneaker culture, showing off new releases and advice on getting limited drops.
Corus says content from its content creators has earned an engagement rate of 72% on HGTV Canada's Instagram stories and website, as well as 1.6 million impressions in the last 10 months. Across platforms, Food Network has generated over 7.3 million impressions and a 82% engagement rate in less than a year from creator content, while Slice has built up 4.2 million impressions in the same timeframe.
TVA greenlights second season of French Brooklyn Nine-Nine adaptation
It has yet to air on TV, but TVA has already begun filming the second season of Escouade 99, an adaptation of police comedy Brooklyn Nine-Nine for the Quebec market.
The series was initially developed for Videotron's OTT service Club Illico, debuting in September. The first season was picked up for a terrestrial broadcast by TVA, which is set to begin airing April 6, but the network also began filming the second season earlier this month in Quebec City.