Hivestack layers in intent data with Bombora deal
The programmatic DOOH DSP is responding to a 21% growth in its B2B ad category.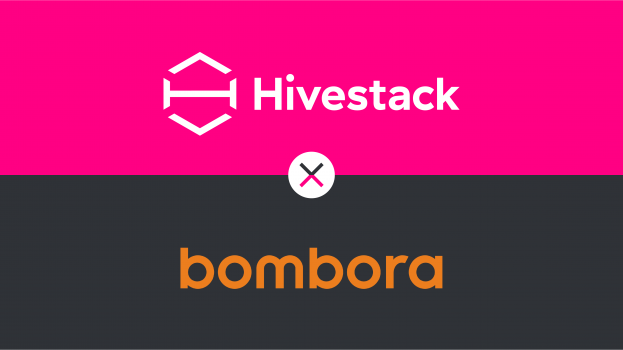 Montreal-based DOOH adtech company Hivestack has partnered with intent data provider Bombora to try and provide buyers and brands more balance between exposure and performance.
Bombora facilitates intent-based measurement of programmatic DOOH for B2B brands, something players like Hivestack believe can provide improved measurement and attribution capabilities around its inventory, specifically for the B2B market.
Hivestack has already been working with Bombora, "testing this new product for B2B marketers with campaigns in the U.S., U.K. and Japan," Andreas Soupliotis Hivestack CEO tells MiC. "We are now in active discussions with Canadian divisions of these B2B [companies], and have a solid Canadian pipeline for Q2 with B2B brands." The Mar. 25 release serves to formalize the partnership and integration into the platform.
The partnership isn't exclusive, Soupliotis reports, "but the product integration and innovation is built by Hivestack and Bombora. The exact nature of the deal is that we are upcharge buyers on the media CPM for this measurement capability, and pass some of that additional revenue to Bombora."
Hivestack's B2B ad category spend grew 21% in 2020 compared to 2019, says Soupliotis. "Losing in-person B2B events and conferences during the pandemic has reshaped B2B marketing strategies. Not having in-person events is bad for lead generation, and while advertising can't replace all opportunities for in-person event connections, it can help keep B2B companies at top of mind."
By way of example, Hivestack points to a campaign for a technology client it previously worked with Bombora on in Japan, where "geofences were used to identify key B2B decision-makers located at corporate offices, major branch hubs, places of business, and industry-related conferences."
In turn, Hivestack created custom audience segments to target the campaign through its DSP. "Exposed and control groups were created and mapped through cross-device graph partners, and the mapped, online identifiers were passed to Bombora who scored Bombora's Company Surge across Japanese businesses and B2B topics."
The campaign reportedly indicated improved "lift in intent" for the segments targeted, "including general business (11.2%), healthcare (11.1%), retail (6.9%) and manufacturing (6.8%)."
The new offering is an additional paid option within Hivestack's DSP for B2B advertisers.