People Moves: Melanie Thivierge returns to La Presse
Plus, COMMB adds four to its board and Ethnicity Matters makes two hires on its media team.
La Presse names new senior director of strategic development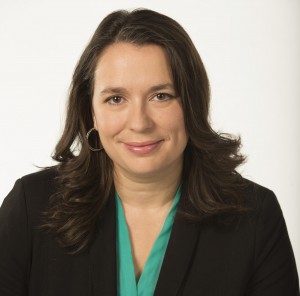 Mélanie Thivierge (pictured) has made her way back to La Presse.
In her new role as senior director of strategic development, Thivierge is tasked with exploring content strategies that will help La Presse develop across platforms, as well as leading initiatives to develop a connection with both readers and contributors.
Thivierge previously spent five years at La Presse from 2012 to 2017, where she was credited with leading the paper's digital transformation and helping to set it up for its successful move to an online-only format shortly after her departure. During her time with the paper, she also led its lifestyle sections. Since leaving, she has been serving as CEO of YWCA Montreal.
COMMB makes new additions to board of directors for 2021
The Canadian Out of Home Marketing Bureau has brought four new directors onto its board.
The new members are Bob Leroux, VP and general manager at Pattison Outdoor; Frank Aballini, SVP, national operations at Adapt Media; Steve Bansavatar, national sales director at Astral; and Melody Warman, VP, business transformation at Outfront Media.
They replace four outgoing members whose terms on the board have come up: Kathy Cormier, VP, client services, at Pattison Outdoor; Martin Poitras, president and CEO at Rouge Media; Farshad Kajouii, general manager, sales and business development at Astral; and Lisa Roscoe, chief development officer at Outfront Media. Michele Erskine, CEO at Outfront Media, remains in her position as chair of COMMB's board.
Ethnicity Matters adds two to media team
Toronto multicultural agency Ethnicity Matters has added to its media team. Tonia Au and Anshul Chopra are joining the team with a focus on media strategy and planning.
Au is one of the agency's directors of strategy and media, focusing on the Chinese market. She was most recently at Mediacom, but has also been managing director of Northeast Asia for Publicitas, as well as GM and head of digital for Havas Media.
Chopra has been hired as digital media planner, having served as a digital analyst and digital media planner at media agencies in India.