Dove Men+Care and the Raptors bond over basketball
The brand continues to champion modern fatherhood by expanding on a partnership that does well with families.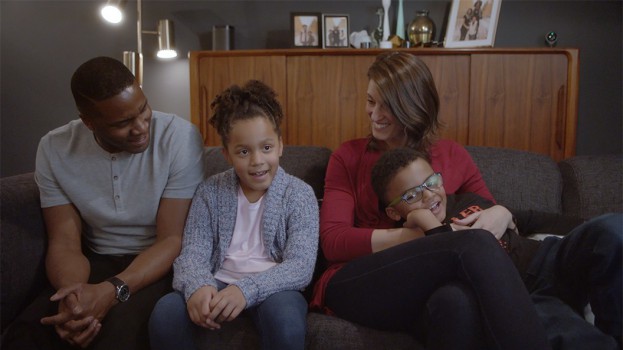 Dove Men+Care has teamed up with the Toronto Raptors for "Bonding Over Basketball," a campaign supporting its brand purpose to support involved fatherhood and redefine what it means to be a dad in today's society.
The campaign encourages Canadian dads to submit their own Bonding Over Basketball experiences, in 140 characters or less, via the Toronto Raptors app, with a chance to win prizes with every submission.
The digital-first endeavour is designed to drive awareness around the campaign and contest themselves, supported by a media buy based on contextual placements, targeting dads, families and sports fans, as well as third-party affinities/interest-based targeting. Mindshare managed the media buy for the campaign.
Digital channels include YouTube – targeting sports and basketball fans; Bell Network – TSN, CTV, BNN, CTV News, and Discovery; The Score in the Raptors Fan/Game Day pages within their NBA section; and Trade Desk programmatic video.
Ashley Boyce, marketing lead at Dove, says 91% of the Raptor fan base are families, 58% of which spend time engaging with Raptors content on digital and social channels. "A key consideration for this campaign was the saturation of partnership messaging on TV. We've seen previous Raptors partners use in-game spots to showcase their partnership and Dove Men+Care wanted to go beyond the traditional in-game route and seek fans who engage with the Raptors games and content digitally. This also ensured we are using precision targeting for Dove Men+Care's audience."
The Toronto Raptors social channels will also be sharing a mixture of paid media assets, as well as promoting the contest organically through Raptors' owned channels, including Twitter, Facebook, and Instagram using the hashtag #takethetime.
Boyce says the Raptors also see great engagement levels on their social channels and promoting the joint programs through these channels helps build fan affinity with Dove programming. "With entries being submitted through the Raptors app or online, targeting Raptors fans while they're already on their mobile devices helps to simplify the fan journey."
The Raptors will also be using email to engage some of their most passionate fans and encourage participation in the contest, pointing them to the Toronto Raptors app, where the Bonding over Basketball contest will live from Apr. 15 to May 12. All advertising will end May 29.
In addition, Dove Men+Care has partnered with Raptors broadcaster, Jack Armstrong, who will be joining Dove's partner, Dad Central, for a live webinar via the NGO's website to discuss fatherhood and the positive impact sports can have on father-child relationships in April 2021.
Dove Men+Care has been a sponsor of the Toronto Raptors for 7 years.