Mediatonik adds pubs for kids and seniors to its roster
A deal with Bayard gives the rep house access to Good Times, Bel Age and the Owlkids family of magazines.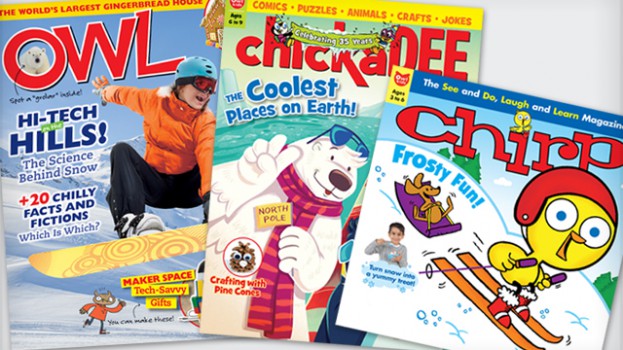 Montreal-based multi-platform rep house Mediatonik has added five publishing brands to its offering, giving it access to some of the top titles for audiences at both ends of the age spectrum.
The media company entered into an exclusive partnership with Bayard Presse Canada to represent Bel Age, the publisher's health and wellness magazine, and Good Times, a magazine focused on retirement planning, in the Toronto market. Both target men and women over fifty, with Bel Age reporting a readership just over a million (ten times per year, primarily in french Canada), and Good Times 735,000 (8 times per year, across Canada).
The deal also includes representation for Owlkids imprints Chip, Chickadee and Owl, which target three- to 13-year-olds, along with their parents and teachers. The physical magazines reach 450,000 readers across Canada each month, with an average of 20,000 unique users monthly online, where the brands offer standard display ads, in addition to custom content.
Both deals are multi-platform and exclusive. MediaTonik co-founder Guillaume Bédard says the deal expands on the rep house's ability to deliver niche audiences within premium environments.
Started in 2018, MediaTonik also counts cooking magazine Ricardo, auto magazine RPM and cycling magazine Velomag among its properties. This is the first time the company has gone after age-specific audiences, rather than interest or lifestyle.