Reddit opens an office in Canada
The platform provides media buyers in Canada with unduplicated reach and a highly-engaged user base.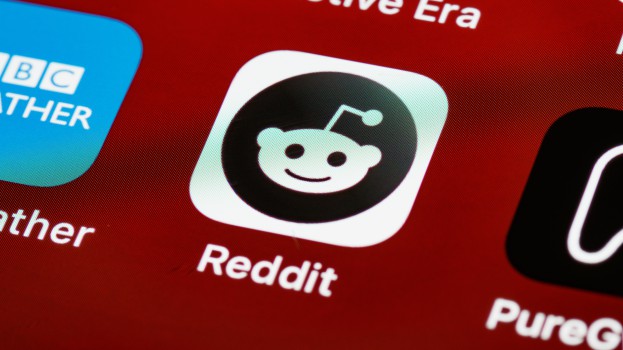 Social news aggregator Reddit has officially opened its doors in Canada and is actively building dedicated management, sales, community and engineering teams in the new Toronto office.
The Canadian team – managed by Reddit's head of international, Tariq Mahmoud, who ran the company's expansion into the U.K. – is already positioned to work with local agency partners, Canadian brands and marketers.
Currently, Reddit reports 10 dedicated staff members in Canada across sales and consumer products, and the company is positioning to increase the local team by 50% by the end of the first half of 2021.
The Canadian sales team sits within the global organization, and is overseen by Harold Klaje, Reddit's EVP and president of global advertising.
In terms of value and how the platform compares to other social offerings in market, Klaje points to Reddit's "unduplicated reach," noting to MiC that more than 20% of Reddit users in Canada are not on Facebook, 35% aren't on Twitter, and 70% are not on TikTok.
Klaje adds that Reddit's value isn't solely in its demographic targeting, rather it's in its interest-based activity.
"The number-one reason why people come to Reddit is to seek information. It's not to aimlessly scroll. It's very intent-driven as a platform," Klaje says.
Canada is Reddit's third-largest market after the U.S. and the U.K., Klaje says, reporting 40% year-over-year user growth, which is why it was next in line for expansion. According to the Mar. 29 announcement, brands like Tim Hortons, Lenovo, General Mills, CDW and Call of Duty: Mobile are among Canadian brands already working with Reddit.
For Tim Horton's, Klaje says the brand was trying to promote its NHL Hockey Challenge campaign, and his team helped the brand identify and participate in all the subreddits around hockey in order to drive app installs.
In addition to custom opportunities like that one, Klaje also points to the popularity of Reddit's interactive question-and-answer AMA product, along with more traditional buys, like the takeover ad unit, including top post takeover ads (CPM), and category and trending takeovers. Reddit also features promoted (CPM, CPC, or CPV) posts and video units.
Globally, Reddit brings together more than 52 million daily active users across more than 100,000 communities related to just about every topic.
Forty percent of redditors in Canada are female, they skew "younger," between 18 and 34, and they spend more time in-app – 31 minutes per day – "than almost all other social media platforms."
Klaje also noted opportunities for enterprise agreements in Canada, like the recently announced partnership with Omnicom Media Group, which provides OMG's Hearts & Science, OMD, PHD and Resolution with access to additional tools and products to enhance the value of their media spend on the platform. The deal also aimed to improved brand safety through OMG's Council on Accountable Social Advertising.
Brand safety is an issue the platform has been addressing on an ongoing basis, due to a reputation for subreddits where harassment, conspiracy theories and potentially harmful movements have coalesced. But in addition to stepping up its content moderation, Reddit has also been addressing brand safety from an inventory perspective.
Reddit added tiered inventory categories in late 2020 to provide brand advertisers with additional layers of comfort. For example, the standard inventory (default) tier is designed to provide balance between reach and brand safety with "normal" community access and filtering.
The expanded inventory tier provides the broadest range of content and opens up 20% more of the site for targeting. This gives advertisers access to a significantly larger user base via inventory that continues to meet Reddit's content standards and is considered the platform's least risk-averse tier.
For the most risk-averse brands, the limited inventory tier layers on the highest brand safety measures, and limits which communities can be accessed using third-party filtering from Oracle. Limited inventory is only available to advertisers using Reddit's managed service.
Klaje notes that additional hires will include a country manager, as well as additional community, product, engineering and sales roles.