Torstar acquires rights for Cineplex Magazine
The publisher adds the entertainment publication to its recent list of strategic print acquisitions.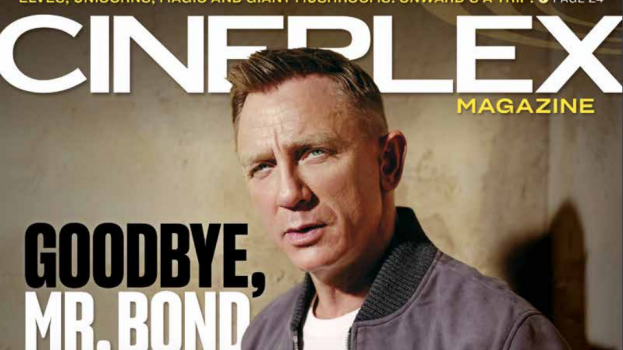 Torstar has picked up the publishing and exclusive theatre distribution rights for Cineplex Magazine.
Digital and print publications of the Canadian theatre fixture will be rebranded as Star Cineplex. It will be managed by Torstar, but in partnership with Cineplex, to deliver exclusive content to movie fans and entertainment lovers across Canada.
According to a pre-COVID-19 media kit, the quarterly publication was touted as the number one magazine in Canada with a print circulation of 656,500 (available in theatres and through its previous partnership with the Globe and Mail), and over six readers per copy, for a 4.3 million average issue readership.
Torstar plans to use its print and digital network to broaden the entertainment publication's distribution beyond the movie theatre lobby, Michael Beckerman, chief client officer at Torstar, tells Media in Canada, and make it a magazine for any "readers and subscribers who are interested in movies and entertainment."
He adds that there are more strategic partnerships like this in the pipeline, noting that Torstar has been building its roster of magazines, including the recent acquisition of SCOREgolf magazine, done in a joint partnership with Golf Town, as well as Canadian Immigrant magazine, and West of the City, a magazine focused on home and lifestyle in the Burlington and Oakville regions.
"We'll put [Star Cineplex] under that strong business unit," he says, in turn referencing the publisher's digital expertise, and "AI and predictive intelligence to inform the editorial direction" of the publication.
"We are relentlessly focused on helping our advertisers find audiences," Beckerman says, noting that the entertainment demo is "definitely one they are interested in."
The market for an entertainment focused magazine is also a little bit wider in Canada. Last month, Bell Media's Movie Entertainment announced that it was ending publication after more than 30 years with its April 2021 issue.
SCENE members will reportedly receive advance and exclusive content from Star Cineplex as part of the long-term partnership.
"We've been entertaining Canadians for over a century and for well over 20 of those years, our guests have enjoyed Cineplex Magazine with our famous popcorn before the action on the big screen begins," said Ellis Jacob, president and CEO, Cineplex, in the release. "We are proud that as part of this partnership, the magazine will continue to be available for free at theatres across Canada for free and will reach even more Canadians with expanded digital publications and the scale of Torstar print publications."
Prior to the pandemic, Cineplex Magazine published on a monthly basis (though in recent years had skipped the February issue). But last year, after publishing issues in January and March, reduced its number of issues as theatres closed, with issues only coming out in July, October and December. Last June, Cineplex said it was exploring various financing options, including the sale of assets.