DTC brands find success in TV: study
Four-year study shows that DTC brands continue to reap traffic-driving benefits of TV even when not on the air.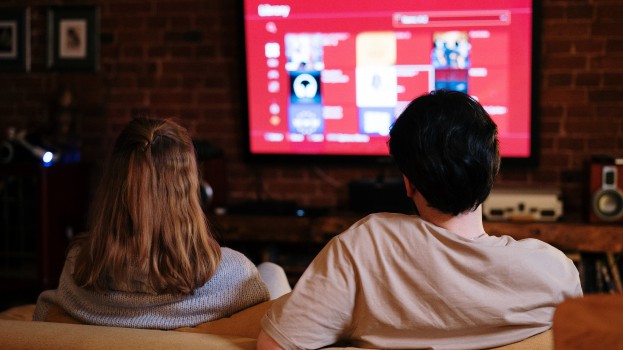 Online brands are discovering the power of TV to drive their businesses, and DTC television spending in the U.S. grew from $400 million USD in 2014 to $4 billion USD per year today, according to The Halo Effect, a four-year study of direct-to-consumer brands in the U.S.
The analysis was coordinated through the Global TV Group – an informal association of broadcast trade bodies whose joint objective is to promote television – and conducted by the Video Advertising Bureau and Effectv, the advertising sales division of Comcast Cable. Market research firm Thinktv partnered on the presentation of the research.
The study examined 140 DTC brands at different stages of their development to determine the ability of TV to drive outcomes and objectives – 40 were three years old or less, 60 four-to-seven years, and 40 that were over eight years old. Young brands included Purple, Britbox, and Keeps; four-plus brands included Bombas, Calm, Freshly, and Poshmark; and over eight-years included CarGurus, Etsy, Noom, and Tommy John.
According to the research, many DTCs began with entry-level "test and learn" TV buys to test the waters, and saw results that justified bigger boosts in spending. Thirty-five of those brands studied reported that they doubled their launch month ad spend after the initial results. DTCs that committed to TV benefited from the so-called halo effect and continued to experience the traffic-driving benefits of TV even when not on the air.
Ultimately, the Halo Effect study concluded that both DTC and non-DTC brands across all life stages saw an immediate double-digit increase in unique visitors to their digital platforms during their TV launch month.
Secondly, younger brands (three years or less) see the largest impact of TV while building identity in the market.
Finally, the longer younger DTC brands are active on-air, the higher the digital engagement as additional consumers are exposed to the brand and messaging.
Laura Baehr, VP marketing, Thinktv, says while they don't have the same analysis right now in Canada, they have been tracking the TV spend of online businesses here, and she confirms that it continues to increase year-over-year.
She cites the "Online Businesses on TV" report from Numerator Canada indicating TV spend by internet-related products and services grew over 2.7 times between 2015 and 2019. The reporting for 2020 will be published by Numerator in May.
"Even if we just look at FAANG (Facebook, Amazon, Apple, Netflix and Google) – some of the most digitally-savvy, and data-obsessed companies in the world – we can see that their collective spend on TV doubled in just four years," Baehr says. "They know TV works. They certainly wouldn't be advertising on television if it didn't."
Scott Stewart, general manager of Glassroom, says marketers have always embraced TV as a primary "upper funnel" tactic and highly effective way to build awareness around new products. "But as an industry we have tended to undervalue the overall impact that television advertising has on performance metrics such as website visits and ecommerce sales by prioritizing channels that provide us with the direct and immediate gratification, we require to deliver on our client's transactional business objectives."
While there have been plenty of cases that demonstrate television's effectiveness in priming consumer interest and building brand awareness, Stewart says it is great to see more cases like this emerging that help verify the channel's impact on transactional results through driving category share – especially for an industry that now finds itself hyper-accountable to demonstrating business outcomes through ad investment at all times.