Everything you need to know about social audio (so far)
While platforms like Clubhouse, Twitter Spaces and others have yet to be monetized, Mitch Joel of Six Pixels Group explains why (and how) it can be a part of a content marketing mix.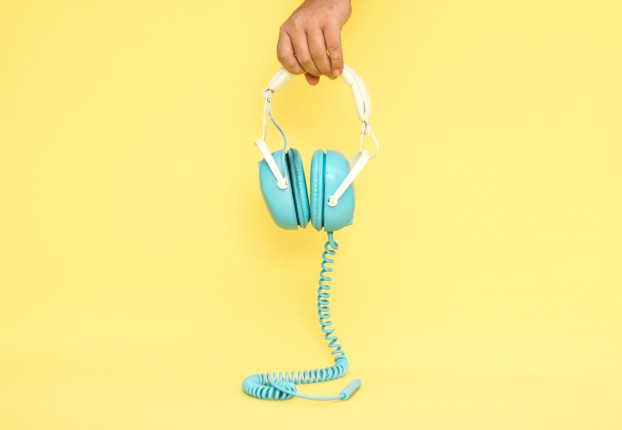 This column is a part of a conversation that will take place on April 15 at AToMiCon, a virtual presentation of different media platforms, insights, data strategies and ideas that are fuelling next-level content marketing. Visit the AToMiCon website for more information and to sign up for a pass to this month's digital conference. 
By Mitch Joel
Let's take a look at the burgeoning – some might call it "explosive" – social audio space. Or, as I like to refer to it, live audio (because that's all this really is).
Clubhouse is probably the most well-known audio platform among early adopters, with everyone from Facebook founder Mark Zuckerberg to Tesla's Elon Musk making hay by showing up in a room and chatting with moderators (someone who creates a "room" in Clubhouse) and those in attendance.
But if you're not sure whether Clubhouse will be the "winner" in the social audio arena, fret not. Where there is a billion dollar valuation, there are other moves and emerging players. Not a day seems to pass without some major tech player talking about building or acquiring a live audio platform. Pay attention, dear talk radio fans and advocates, because LinkedIn just confirmed that it, too, is working on a Clubhouse rival. The new development is interesting given the fact that the original social audio platform, Discord, is rumoured to be in a $10 billion acquisition deal with Microsoft. And, for those keeping score, Microsoft owns LinkedIn.
Also last week, Spotify announced that it's acquiring live audio app Locker Room. Twitter has already begun rolling out its social audio platform, Spaces. And even famed entrepreneur, TV celeb and sports team owner Mark Cuban (along with Falon Fatemi) is getting in on the action with Fireside, another next-gen podcast platform. There are also murmurs from Facebook, Slack, Salesforce, TikTok and others talking about building social audio into their platforms.
What's all this talking about?
Some say it's the perfect "of the time" platform for a pandemic world that is more work-from-home than on-the-go. Some say that we're Zoom'd out, and we'd much prefer to pop in some earbuds than put on some pants, shave, get the webcam just right, and make sure that the ring light is well-positioned.
While the Clubhouse excitement and FOMO is real, marketers should know the numbers. Let's take a look at Clubhouse. Currently, the platform is iOS only (Android is said to be coming in the coming month or so). This means that close to 80% of the mobile OS world isn't on Clubhouse. Officially, the app is in closed-beta, meaning it's invite-only, but the current downloads are anywhere between 15-20 million (depending on who you ask). With that, rooms have a maximum capacity of 5,000 attendees (however, some rooms can expand to 8,000), but most rooms typically have a few hundred people in them at any given time. So, if you're looking for reach, Clubhouse isn't going to deliver.
Plus, there isn't currently any form of monetization happening by Clubhouse. But that doesn't mean that brands are not getting in on the action. Room moderators are monetizing like crazy. They're accepting money from brands to sponsor particular rooms, running rooms in conjunction with brands to talk up products and services, and some moderators – including me – have created their own "creator coins" as a form of currency exchange within the rooms and beyond.
A big unknown is trying to decipher if these platforms are a destination, or a feature. With so many players sprouting up, and so many of the current 800-pound-gorillas adding social audio into the mix, it's not clear if users will see Clubhouse (or Discord or Twitter Spaces or Locker Room) as the destination, or if the entire concept of running a live audio room is simply a feature of other social media platforms – like the ability to record a voice message on Twitter.
So, is there a brand play?
Brands are currently not allowed to have a profile in Clubhouse. If you've ever attended the Townhall room (which happens every Sunday and is hosted by Clubhouse's Founders, Paul Davison and Rohan Seth), they have been explicit in requesting that community members flag profiles that are created by a brand, in the hopes that individuals who work for the brand will create their own profiles.
But that doesn't mean you should stay in the dark. If you've been active in the digital space at all for the past two decades, this will come as no surprise: to truly understand the space and what it offers, I recommend that you sign up (as an individual), follow interesting people, join some of the relevant clubs, listen in on the conversation, raise your hand, speak your truth, and add value. Rinse and repeat. From there, you will uncover the true influencers. But don't be fooled by how many followers someone has a metric for their "influence," because Clubhouse gives new users forced-followers, and many of these self-proclaimed "audio influencers" who have hundreds of thousands of followers – if not millions – don't command much beyond a random live chatroom here and there with a few hundred attendees.
I do think there will be future opps in terms of advertising/marketing. Clearly, there will need to be some kind of advertising revenue model for these platforms. Think, brand messaging before the room starts, as a break and/or at the end (again, talk radio-style). I believe that brands will also find the ability to use influencer marketing, sponsorship models and more. Lastly, we can't forget the screen. A lot of the "action" happens on the screen, and there is plenty of real estate for brands to play there, should Clubhouse (or other platforms) monetize it – from the hallway (the main feed of rooms that are happening now) to the actual rooms to individual user's profile pages.
So while there's probably no sense in going big or going hard with these apps, for now, try to think of them as a place for brand-building and story-telling, rather than advertising and direct-response. If you're in the business of marketing, you can't afford to dismiss social audio (this is the true voice of the customer that has come to life – raw, live and in your face). Right now, there is the chance to listen, maybe speak, and watch where these conversations might flow.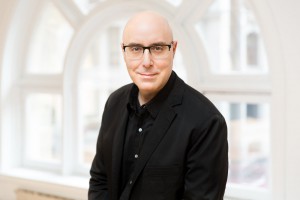 Mitch Joel is founder of Six Pixels Group and a speaker at the 2021 AToMiCon summit.