Pinterest tailors first business marketing campaign to advertisers
To compete in a competitive global ad market, the social platform is highlighting strength in categories including beauty, auto and finance.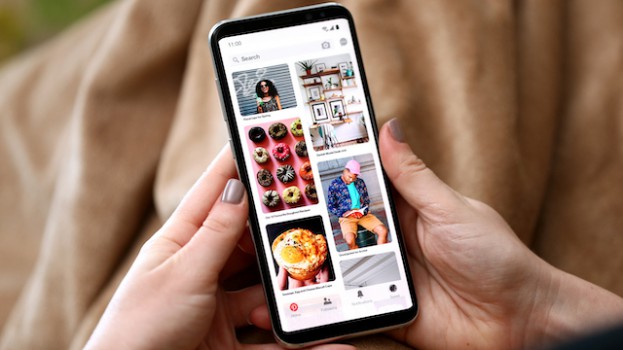 In an effort to go after a global advertising market, Pinterest is attempting to differentiate itself to advertisers with its first business marketing campaign across six countries.
"Since we're regularly seeing success from advertisers across verticals – from YSL Beauty to Toyota to American Express and beyond – we wanted to customize pieces of our messaging to cater directly to them," Jim Habig, global head of business marketing at Pinterest, tells MiC. "To develop this, we leveraged our own platform insights – specifically Pinterest Predicts – to decide which verticals and trends to focus on."
The "Be Their Next" campaign – which started Apr. 1 and will run through the month – reminds advertisers that the platform is visual-first, with ad units including video ads and shopping ads, which enable businesses to amplify their product pins from their online catalog showing consumers how the product or service fits into their lives.
According to Habig, advertisers can also leverage "lookalike capabilities on Pinterest," through the platform's Actalikes tool, identifying consumer segments with similar interests and behaviours as their existing customers, in addition to traditional retargeting.
Over the past year, the social platform has reportedly added more than 100 million new monthly active users, enabling advertisers to reach a global monthly audience of over 450 million.
Pinterest credits the growth to its Gen Z audience reportedly redefining the platform's traditional use cases, adding engagement in a wider range of categories such as entertainment, tech and financial planning.
And according to the Global Web Index, in the Canadian market between Q1 and Q3 2020, Gen Z Pinterest users are 40% more likely than the average Canadian adult to say that they tell their friends and family about new products.
The campaign itself highlights five different advertiser verticals, from auto and retail to financial services, tech/telco and beauty.
"People come to the platform to plan for the projects in their lives and Canadians are coming to Pinterest to make decisions on what to do or buy next. With this unique intent-driven audience makeup, Pinterest is helping advertisers reach customers ready to make a purchase and take action," says Erin Elofson, head of Canada and Australia at Pinterest.
The campaign will be running on Linkedin and in key trade publications in Canada, the U.S., the U.K., France, Germany and Australia.