How to get 'contextual signalling' ready for a cookieless world
IAB outlines contextual advertising's pivotal role in a cookieless landscape to help advertisers get ahead.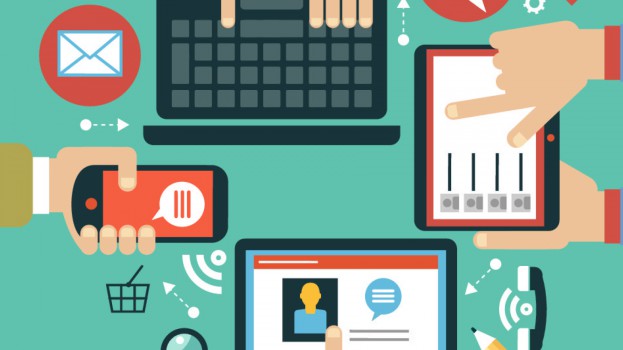 Contextual targeting will be an essential part of an advertiser's cookieless toolkit.
That's according to IAB Canada's latest report on "moving towards cookie independence," a series covering challenges, takeaways and developments in and around privacy-first media tactics.
With Google's Chrome capturing over 50% of Canadian browser market share in 2021 – followed by Apple's Safari with 29% – and its effort to kill off third-party cookies by 2022, the industry is rushing to re-architect its methods for reaching audiences.
These include universal IDs (individual identification for authenticated and inferred consent), cohorts (dynamic, aggregated groups of 1,000+ interest-based segments) and – the focus of the IAB's most recent report – contextual signaling.
Context signalling maps first-party data to predictive contextual models via "standard taxonomies" and dynamic context.
According to the IAB, the primary challenges facing development around contextual advertising continue to include measurement and attribution, frequency capping, the accuracy of placement of content and ad alignment, as well as solidifying standards around cohorts and sample sizes.
"Advertisers can start getting ahead of these by looking at existing data," says Sonia Carreno, president of IAB Canada. "For example, accurate metrics to inform optimal frequency capping against a particular contextual media buy are available today. Conducting A/B testing leading up to the complete absence of third-party cookies is also a valuable use of time and resources as it can arm marketers with key insights to leverage moving into 2022."
Carreno also advises focusing on "the acquisition of opt-in relationships," and implementing modernized consent management platforms. "Opt-ins that align with clear and future-looking purposes of data use allow advertisers to grow their pool of authenticated audiences. This high value asset will by-pass the measurement challenges as the individuals will have anonymized signals available for re-targeting, frequency optimization and attribution calculations."
The report also notes a continued evolution around what, where and how contextual advertising can play a role, stating that "context is more than a website," and it can and will include a number of additional media, like sound and video.
Ultimately, the guide confirms contextual advertising's privacy-by-design approach will play a major role in a cookieless landscape. Adtech companies IAS and Xandr recently partnered to layer sentiment analysis and contextual targeting into their programmatic process. Similarly, Toronto-based programmatic platform StackAdapt recently developed an AI tool built to target ads based on the context with the website.
And while much has been done to improve contextual targeting and placement (through AI and machine learning), more work still needs to be done, but the regulatory body notes that standards are being developed that will help drive scale, brand safety and measurement capabilities across all platforms.
Carreno is referring specifically to the IAB Tech Lab taxonomy standards, which she says will inform industry-wide contextual categories. "Standard taxonomy will be a vital tool for the industry to establish reliable scale against a well-defined context," she says.
IAB Canada confirms papers covering cohort advertising and universal IDs are forthcoming.