Spotify launches another playlist sponsorship opportunity
Canadian advertisers now have access to display, audio, and video ad opportunities through the personalized playlist's 12 billion streams.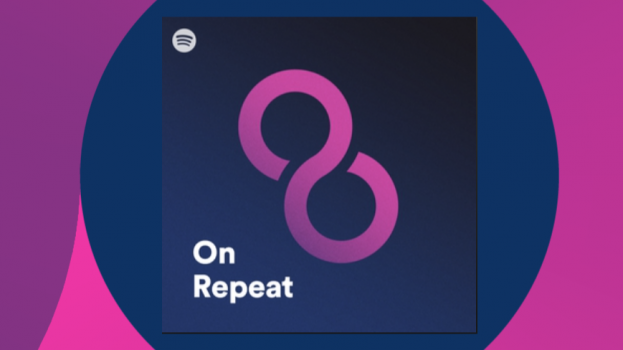 Spotify has made a second playlist available for brand sponsorship via its sponsored playlist ad product.
"On Repeat," a playlist that keeps track of what a listener has been playing most over the past 30 days, has reached 12 billion streams globally since first launching at the end of 2019. And now, it is available to advertisers for activation in 30 markets, including Canada, the U.S., Europe, Latin America and APAC.
No Canadian partners have been announced as yet, but TurboTax is the first U.S. sponsor. According to Spotify, over 400 million of the 12 billion "On Repeat" streams came from Canadian listeners.
Since the playlist's debut, fans around the world have spent over 750 million hours listening in, with artists such as Bad Bunny, The Weeknd and Ariana Grande topping the list for "most repeated."
Advertisers can share their messages with Spotify Free users via in-playlist native display, audio and video ads. "On Repeat's" top streaming audience includes listeners 18 to 24, followed by 25-to-29-year-olds.
On Repeat launched in September 2019 along with Repeat Rewind, allowing users to rediscover music by redelivering tracks played frequently over a month ago. This is the second time that Spotify has made a playlist available for sponsorship: in 2019, Spotify debuted its sponsored playlist ad product for Discover Weekly, a playlist that algorithmically suggests new songs and artists to a user based on their listening history.