Ratesdotca goes mass with first-ever brand campaign
The comparison shopping service has embarked on a five-year strategy to build awareness.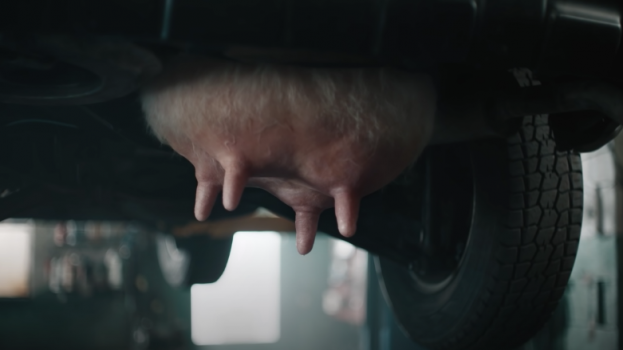 In an effort to shake Ontarians out of their car insurance complacency and build a foundation for the comparison shopping category, Ratesdotca has launched its first brand campaign and media strategy.
In the past, the brand's strategy has been very performance-based and reliant on paid search, Leoni Tait, VP marketing for Ratesdotca, tells MiC. But this new brand campaign direction is a "significant investment," and part of a larger, five-year strategy to build brand awareness and viability not just for itself, but for the comparison shopping category as a whole, Tait says.
OMD is handling the media buy, which concentrates on the GTA with broad reach channels including TV, radio and OOH, and more intent-based online video, social and programmatic media, all firsts for the brand.
The exclusive focus on the GTA market was driven by a Leger survey (conducted on behalf of Ratesdoca), which indicated strong complacency around car insurance and comparison shopping in the area. Specifically, the study found that 77% of Ontario insurance policyholders didn't compare insurance rates in the past six months..
According to Tait, radio and OOH buys targeted popular driving times and routes to ensure car owners in the GTA were getting the message. The TV spend targeted audiences who are old enough to drive (generally over 25) with 15- and 30-second spots running from Apr. 26 to May 30 on channels including CTV, Global, CityTV, Sportsnet, CP24 and the CBC.
Digital channels were then incorporated to hit a like minded, car-insurance-complacent audience, while also layering on lifestyle and intent-based targeting, such as focusing on those who have car insurance, and/or who are purchasing a vehicle or going through some form of lifestyle change, like becoming empty nesters, moving to a new home, or rethinking their personal finances.
The core executions of the campaign, created by agency Zulu Alpha Kilo, feature a cow's udder, carrying the "getting milked" theme across each creative activation. In the TV and online video spot, a woman visits her mechanic because she thinks she's having car trouble. The real issue? A sack of udders hanging from underneath her car – the consequence for never comparing insurance rates. Don't get milked.
The "Don't Get Milked" campaign started on Apr. 5. The core campaign is expected to run until Jun. 30, with digital and social assets running until the end of 2021.