Open Farm launches its first Canadian TV campaign
The farm-to-bowl brand is hoping to get in front of pet owners as often as possible to support its omnichannel expansion.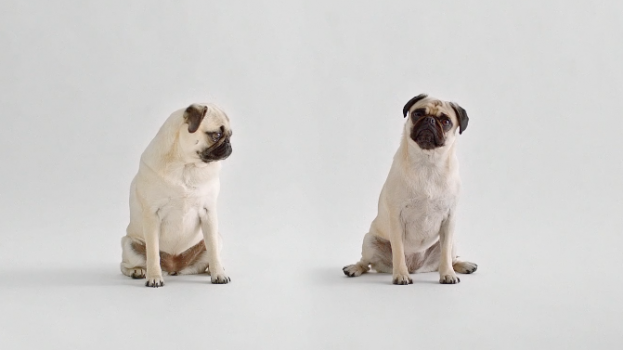 Open Farm, the Toronto-based premium pet food brand, has launched its first Canadian TV campaign calling out the special quirks that make each pet uniquely loveable with a media plan designed to provide the reach and build awareness among the growing ranks of pet owners in the country.
Open Farm's TV campaign consists of spots featuring a large cast of dogs enjoying their farm-to-bowl pet food, supported by a media strategy built around driving frequency.
"In this category, pet parents need to be introduced to a product multiple times before seeking out additional information," Evan Shuster, VP of marketing at Open Farm, tells MiC.
While the brand target skews female, Shuster says the demo is quite broad from an age and income perspective, so buys stretch across networks like HGTV, Sportsnet, TSN and W Network. Along with the company's partnership with the Toronto Blue Jays, the integrated investment is aimed at driving awareness and familiarity of the Open Farm brand in market, which has grown its presence in retail and has an increasingly popular DTC business.
As far as how TV fits into the brand's overall media mix, "we are investing aggressively in both top-of-funnel brand awareness drivers like TV and the Blue Jays partnership, while supporting that with a strategic paid social, display and video strategy to reinforce the Open Farm story and why it's a great solution for pet parents," Shuster says.
The pet food shopping journey is complex, he adds, "and so it's important that we share our brand story with consumers across multiple touch points to introduce them to the brand and share what makes Open Farm the best nutrition solution for their pet," and ultimately making it easy for consumers to test the brand wherever they shop for it.
"We have experienced tremendous growth over the last few years and have an extensive omnichannel footprint that allows us to more aggressively invest in introducing pet parents in Canada to Open Farm's premium nutrition solutions for their pets," Shuster says.
The TV campaign runs from Apr. 12 to the end of June and is supported by extensive paid digital, as well as in-store support across pet specialty retailers nationwide.
"This is a new channel for us in Canada, but we are bullish on its ability to drive brand awareness and consideration for the brand and believe we have runway to continue to invest in TV throughout the year," he adds.
There are two versions of each spot, a 30-second and 15-second length, with Open Farm retail partners featured in the end frame, including The Bone and Biscuit Co., Bosley's Pet Food, Pet Valu, and Ren's Pets.
Signal by TAXI handled the creative while Canadian DRTV agency, Kingstar Media, produced the spots and also did all media planning and buying. Production partners include 1987inc., Eggplant Music & Sound and The Faculty, with editing by Shiv H.