Does Pinterest's push around positive content offer enough to brands?
Pinterest's new acceptable use guidelines and online safety tools may not be enough to attract more advertising.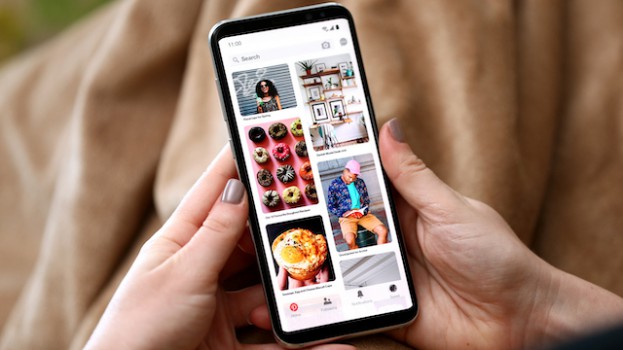 Pinterest has launched the Creator Code, a mandatory set of guidelines that lives within the platform intended to educate and build community around inclusive and compassionate content. It's another in a long series of tools the platform has announced – like compassionate search and health misinformation policies – to help build a more positive internet for users and advertisers alike.
Charles Beaulieu, partner and managing director of Glassroom, says Pinterest's ongoing measures may not deliver the advertising draw the platform expects. "Overall, Pinterest is building these measures to push positive content, one of their core values. The real impact is to give the platform the means to quickly remove content that doesn't fit their Creator Code. For advertisers, it means an opportunity to advertise on positive content, which is one step further than brand safety as we usually look at it. The limitation, however, is that it is only for creators and not all Pinterest users."
The Code itself enforces the acceptance of guidelines before creators can post story pins on the platform. Already, as one of its primary policies, Pinterest doesn't allow harmful misinformation, like the promotion of false cures for terminal illnesses, anti-vaccination advice, or search terms related to the pandemic.
In recent years, Pinterest has built a robust system of enforcement, from machine learning technologies to third-party partnerships that help the platform prevent, detect, and remove content that violates its guidelines. It also doesn't allow election ads and monetization of election-related content.
"At Pinterest, we enforce industry-leading policies that are designed to keep the platform not just safe but positive for everyone, including brands," Erin Elofson, Pinterest's head of Canada and Australia. "As a place to get inspiration and plan for life's moments, Pinterest has always been a more positive place with nearly nine in 10 weekly Pinners saying that Pinterest is an online oasis. People come to Pinterest to feel positive and our own research shows that this positive mindset transfers directly to brand trust and purchase intent."
Beaulieu's biggest concerns for brands when it comes to Pinterest versus other social platforms is that Pinterest ad products have typically been more focused towards awareness tactics. "They launched in beta in 2018 performance focus tools, but performance is still their weak point compared to the other platforms."
However, Beaulieu says, Pinterest can still become a more attractive option for advertisers. "If they were able to up their game from a performance perspective and build a really retail focused full-funnel approach, Pinterest could be a very interesting platform for retailers. Their awareness and consideration capabilities combined with performance ads could be very powerful."
Pinterest currently has 450 million users around the world, which translates into 13.7 million monthly unique visitors in Canada, or 43% of people who are online across the country (source: comScore, multiplatform unique visitors CA, December 2020). More than 5 million ideas are saved each day (source: Pinterest internal analysis, CA, Dec 2020), and 200 million boards are created in Canada (source: Pinterest historical analysis, CA, Dec 2020).
In addition to its Creator Code, Pinterest has built new tools and features designed to provide a safer experience for both pinners and creators, including new comment moderation tools and its first-ever creator fund, a program to elevate creators from underrepresented communities through financial and educational support.
Pinterest has also joined the Global Alliance for Responsible Media, led by the World Federation of Advertisers, to work with top advertisers, agencies, publishers and platforms to advance responsible media online.