Earth's Own buys around Earth Day
The plant-based brand pivoted to advocacy and engagement to support its brand-building strategy.
Switching to a plant-based diet is reportedly one of the best ways to combat climate change, but only 4% of Canadians believe that, with most assuming recycling efforts or using less plastic are the most effective.
That's according to new research (conducted in partnership with Strategic Navigator) from Earth's Own Food Company, a health food manufacturing company featuring its Earth's Own and Earth's Own organic brands.
That insight is also what's driving the plant-based food producer's first Earth Day campaign.
While Earth's Own's big picture media strategy focuses on brand-building this year, Morgan Watt, managing director of Media Experts – the brand's media AOR – tells MiC that the company wanted to lean into being a purpose-led brand and celebrate Earth Day by focusing on engagement and advocacy.
"There's a perceived hardship, compromise or tradeoff in people's minds when it comes to doing the right thing for the climate," Watt says, and this campaign is designed to bridge that gap between a seemingly daunting task – going plant-based – and how easy it actually is to get started.
"The Plant Challenge" departed from the brand's top-of-the-funnel tactics and asked all Canadians to choose plant-based foods for each one of their meals on Earth Day, Apr. 22. To inspire others to join the journey, the brand is inviting participants to publicly share their participation online using the hashtag #theplantchallenge and tagging up to five friends. For every share, 25 cents (up to $25,000) will be donated to the Earth's Own Plant Project, a fund dedicated to supporting groups and organizations working to fight climate change by sparking a shift to plant-based eating.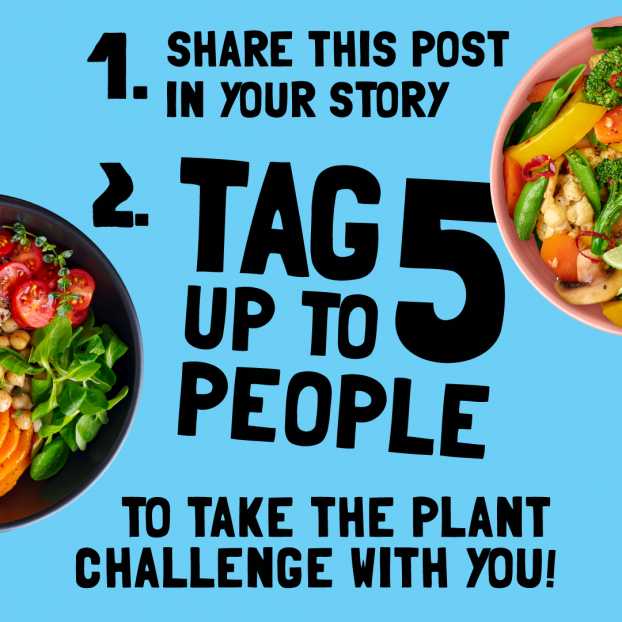 The bulk of the brand's overall digital-first media investment – 75% to 80% of its spend according to Brittany Hull, VP of marketing at Earth's Own – focuses on top-of-the-funnel awareness-building activations on YouTube, featuring mixed-length video content and dynamic Director Mix ad units, as well as connected TV, cross-platform custom banners and sponsored articles.
Paid digital and social ran for three weeks running up to Apr. 22, including carousel and story ads on Facebook and Instagram, ads on Snapchat, plus partnerships with influencers like Sam Turnbull (founder of food blog It Doesn't Taste Like Chicken), as well as investing in national morning show appearances on CTV.
The core audience for the Earth Day campaign is made up of "Gen Z millennials who are already open to plant-based eating," Watt says, "especially in terms of vocal advocacy that we're leaning into," combined with the bigger picture tactics designed to reach more people and educate them.
In general, Hull says the brand's growth and adoption is driven by people under 35, and the gender split is fairly evenly distributed between men and women. "And they're very mission-based. They love brands that stand for something," she says, which is why the Earth Day activation was so important.