A Canadian POV on global digital trends
UM's Dennis Truong explains how four forces could take shape in Canada and the implications for media planners and buyers.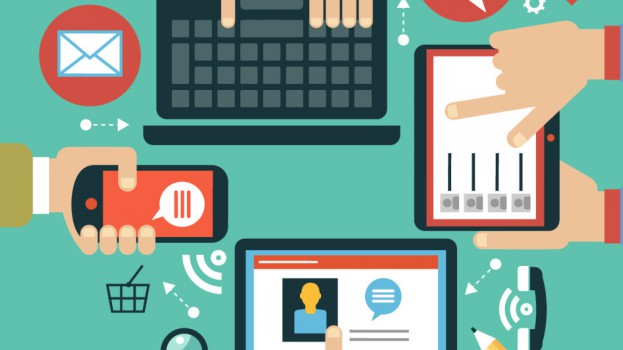 By Dennis Truong
The global pandemic has fit years' worth of changes into just 12 months, affecting the way we connect, work, and are entertained. Digital innovation, new technologies, market forces and shifts in consumer behaviour brought about by this new reality are reshaping the media landscape in Canada.
IPG Media Lab's Outlook 2021: Forward Momentum report has identified four leading trends shaping media and technology, and the team at UM Canada has taken a look at how these trends could potentially play out in Canada over the next few years.
The "anyware" economy
As work and home life become less tethered to a single location, the same technology that keeps consumers connected will also provide new channels to reach them.
For planners and buyers, this means evaluating emerging channels to gauge ad maturity. A great example of this is the live-streaming app Houseparty, which currently has no advertising capabilities, but does offer co-viewing around live events, opening up opportunities for planners and buyers to sponsor these virtual events for their clients. While many mainstream platforms have also found ways to capitalize on live-streaming events, planners and buyers should look at balancing reach and ad maturity when evaluating new and existing channels.
Gaming eats the world
For brands, it is well past time to figure out a gaming strategy, which includes reaching gamers as an audience and showing up in immersive spaces, the latter of which is increasingly important.
As more of the internet begins to look and behave like a game, it's time to start thinking about gaming like we think about social – unique online channels where users gather and build reputations and personas that can and will include brand affinities. Animal Crossing is already allowing planners and buyers pattern tool mechanics to create assets for their clients, and to further accelerate awareness of the availability of these in-game assets across their client's own and operated channels.
The "splinternet"
For 50 years, the internet has been opening up communication and connecting people, but a new version of the internet is emerging, one that is more inclined to regulate major platforms on antitrust grounds and keen to introduce privacy laws.
Canada is an important growth country for digital and social platforms, and with ad revenue and new user bases at risk, many of these platforms will likely comply with the legislature to keep their services running. It will be business-critical for planners and buyers to think about the operational and reputational risk to their clients when deploying campaigns within platforms that don't comply. Developing a playbook on where and how to best target within specific platforms will become a growing necessity and just as important as understanding a client's risk tolerance when placing advertising within those platforms.
The reinvention of social context
The pandemic has driven significant changes in behaviour and a re-evaluation of what is important to consumers. Many users are sharing content privately and using smaller networks and groups to do so, often organized around specific topics or shared interests.
Planners and buyers should see this reinvention of social context as an opportunity that can be used to effectively target consumers. In many ways, we are going back to how we used to target consumers online: you had to align yourself with the most interesting contextually relevant environment, rather than buying into scraped data. Planners and buyers can use context as a powerful way to understand the passions and current mindset of their audiences to effectively build an authentic relationship for their clients.
Dennis Truong is director of digital strategy and partnerships at UM Canada.