Behind Cogeco's epic Epico campaign
To cut through the competitive IPTV market, the provider focuses on its regional roots with an integrated mass campaign.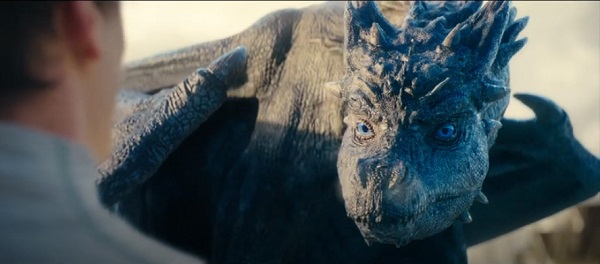 Cogeco Connexion's Epico IPTV campaign is one of the biggest initiatives to date for the telecom company, complete with a big budget and multi-channel design to cut through a competitive IPTV category and appeal to Cogeco's regional market.
Emilie McAllister, associate VP, strategy at Cogeco's media agency Touché, says the main challenge was cutting through the clutter. It's a crowded category, she says, and the average consumer doesn't necessarily know what differentiates Epico from established offerings like that of Rogers, Bell and Telus.
"Although IPTV is indeed growing, there remains a need and opportunity to educate some of the key demos on the benefits of it and on Epico's uniqueness to spark interest and consideration. The media activation for this campaign not only builds awareness, but also provides deeper information about the product and what sets Epico apart," such as its content offering and accessibility to Cogeco's regional customers.
As as result, McAllister says the media plan includes a "heavy list of local weekly newspapers and radio stations that we're activating in [Quebec and southwestern Ontario]," which rolled out this month and will run through May for print, and April through June for radio. "Cogeco's roots are in Trois-Rivières," McAllister notes, "and it's regional presence has always been an important differentiator. They serve smaller urban centres that some big players don't."
In addition, the campaign also includes TV, DOOH, programmatic, social and search, as well as native/sponsored content pieces with LaPresse+, Verizon, and CBC/SRC, among others.
The campaign also needed to walk the talk on Epico's "epicness," which translated into "bold formats, high entertainment media environments, and a full 360 deployment," McAllister adds. More specifically, she says they layered in movie theatre activations, contextualized TV sponsorship formats on movie programming, "as well as adjusting our creative and our positioning to tie in with the movies – which will all be classics or epic movie picks," through Quebecor (TVA) and Bell (Noovo).
The company is also activating contextual social campaigns on Youtube.
She says the campaign shoots for a broader demo than normal. Specifically to raise awareness with tech-savvy and tech-friendly audiences, educating and demystifying IPTV for those who have not yet adopted these products, while also accounting for a younger Gen Y consumer.
Epico features live and on-demand content through an Android TV integration. Customers can access streaming services like Netflix, YouTube, Disney+ and other applications via the Google Play Store, in addition to being able to bundle internet-and-cable packages, with 35 to 55 linear TV channel offerings. Up to 1,000 hours of content can be watched without an internet connection using the Epico mobile app.
Cogeco operates in Canada under the Cogeco Connexion brand name in Québec and Ontario, and in the United States through its subsidiary Atlantic Broadband in 11 states along the East Coast, from Maine to Florida.
Havas is the creative agency behind the campaign.
With files from Mike Connell