Ad revenue bounces back in Canada
Standard Media Index found TV spend in March was close to pre-pandemic levels, while OOH continued to wane.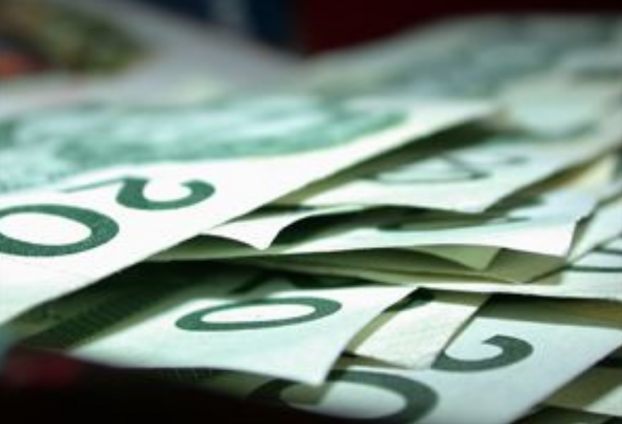 Canadian ad spend is trending positively, especially for TV, according to the latest report from Standard Media Index (SMI).
After 2020 was hit hard by the pandemic, SMI reported a 19% drop in Canadian TV ad revenue for the year. Although the fourth quarter report did point to a return to stability, albeit a slow one.
Now, the research agency has issued the latest Canadian ad spend data for March 2021 comparing it to March 2020, the first month to be impacted by the pandemic last year – and the market appears to be bouncing back.
Overall ad investment by national advertisers was very strong in March 2021, according to SMI's data, with spend up 20% compared to the same period in 2020 – which means it was up 1% versus 2019 (pre-pandemic).
March ad revenue for TV in particular was up 11% versus the same month last year (which was down 10%), lifting TV investment for the month close to pre-pandemic levels, or only 1% down compared to March 2019.
With the TV upfront season approaching, CARD spoke with SMI's managing director, Darrick Li, and SVP, marketing, Jason Keown to get behind the data to understand what it means for advertisers, planners and media owners going forward.
Out of the gate, what's different with March's analysis compared to other reports? 
Li: It was relatively obvious that [ad spend was] going to be up versus last year, but the interesting analysis was in looking at the data versus the year before. What [SMI is] doing differently now is we're not only looking at the year-over-year, but also year-over-last in terms of looking at 2019, and calling that the "last normal March."
In Q3 last year, things had started to normalize, but just looking at 2020 in comparison provides an overly-inflated number. [So] seeing that all media was up 1%, that digital media was up 20%, and television came back to the same level it was two years ago was a really pleasant confirmation.
What does the uptick in ad spend tell planners and buyers? 
Keown: If you're a media buyer, you can obviously leverage this data to try and get good rates based on the fact that you can see there is, for example, an oversupply. If you're a brand and market leader, you might say I'm going to buy into OOH because I'm going to go where nobody else is, or the flip side, where you might be in a competitive category. You can follow the category trends and say, "Well I'm not gonna go into OOH because my competitors are using a different medium, and that's where I'm going to go."
And the sell side?
Li: Broadcasters leverage the data to determine how they can impact their inventory supply, but right now they need to capitalize on the higher unit rates and build on the confidence that advertisers are showing in TV and digital.
I can see the revenue teams at the broadcast networks; they're raising their eyebrows when they see TV up in a particular month or year-over-year. But looking over the next three months from March – that will be very important as we get into the upfront season.
Keown: There's more dollars in the market, and TV is specifically being utilized by advertisers. After a really tough stretch for TV, to see [an 11% increase in March, almost back to March 2019 levels] one or two months out from the upfronts, they're likely thrilled.
How do rates factor into the increase in TV spend? 
Li: Unit costs and rates seem to have also been a contributing factor in March, so it's not necessarily a particular program that was driving [TV spend popularity], but there may have been a trend where these networks were able to push and be more aggressive on the price, but that's not something we have visibility into, in terms of how they were able to do that, but that was something interesting in the data that we noticed.
What does the data say in terms of TV programming and how it has been affected by the pandemic? 
Keown: Over the last 12 months, TV has been negatively impacted by a loss of content and therefore audience. Pro sports seasons were cancelled or shortened and there was a significant reduction in new entertainment content as production studios were forced to shut down. Now, as the content returns, the revenue should as well.
The last time TV was positive is that August and September period, and that was directly attributed to sports thanks to the NHL and NBA playoffs, and we are seeing a return to that now as seasons progress.
What pandemic-fueled TV trends likely have legs once things return to normalcy?
Li: One important thing coming out of this pandemic is the normalization of sports as a genre. That, and more entertainment programming. Perhaps as some of the ongoing initiatives around Canadian content continue along with the focus on local news, we might see more homegrown content. COVID showed that a dependency on the U.S. [production schedules] did not fare so well for the Canadian market. Perhaps the studios will catch on and adapt to find different ways to produce content at home.
Apart from TV, what else stood out most in the data? 
Keown: Digital ad revenue, led by social and search was up 54% in March and has been positive year-over-year for eight straight months. It was clearly the least impacted by the pandemic over the past 12 months and will continue to dominate.
From a category perspective, consumer packaged goods were the largest investor in advertising in March, overtaking automotive in 2020. CPG ad spend was up 27% in March versus last year, and up 31% versus 2019. As pandemic restrictions ease [and the rollout of vaccines], expect the other categories to increase investment and recover, which can be seen already in March, with auto up 16%, and tech up 53%.
It's also worthy of note that OOH was undervalued. It was hit hardest when the pandemic restrictions began last year, and has continued to underperform in the market. In March, ad revenue was down 57% on top of the 22% decrease in 2020. As the lockdowns ease in May, OOH will see a large increase, albeit not to pre-pandemic levels.