Behind the Buys: Brands bet on bigger budgets
Expedia, ACE Bakery and Neutrogena (re)invest in their brands with larger and more informed media strategies.
There's an old adage (which I will attribute to my mother) that says there are some things money can't buy. And while that may be true across many situations, when it comes to brand campaigns, budget is often a factor to ensure the message, creative, and channel mix not only achieve the desired impact, but reach the right people, at the right time.
Expedia, ACE Bakery and Neutrogena are three brands that increased their media spend this month to help buy what they were after.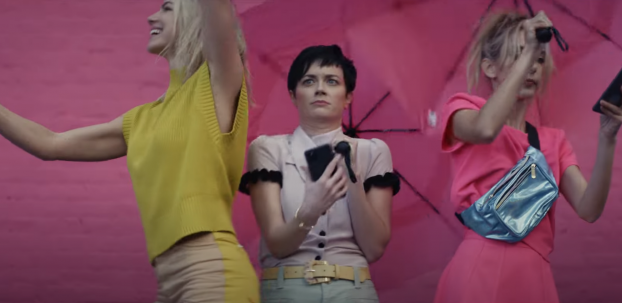 Expedia hits the market again with a cross-media campaign
The campaign: "It matters who you travel with"
The agency: Expedia handled all media buying in-house, and worked with Team One Saatchi on creative.
The challenge: Almost every category has been impacted by the pandemic, but few have been hit as hard as the travel and vacation industries. As a result, "the primary hurdle this campaign is positioned to solve is consumers' lack of confidence in returning to travel," Adam Francis, director of global brand marketing for Expedia, tells CARD.
But "being there" when customers return isn't likely enough. The brand needed to ensure it was tapping into consumer emotion and delivering an impactful message that would last. "Expedia understands the traveller's reluctance, and that's why we're positioning ourselves as the travel companion that is with [them] at every step of [their] journey," explains Francis.
The media strategy:
The campaign marks Expedia's biggest brand spend in five years. Television and online video are the focus of a full, cross-channel campaign that's rolling out around the world.
Francis says the creative took a big chunk of the ad budget, with the likes of Rashida Jones being brought on to support the campaign. That said, "you'll see [the spend] come through in a lot of different upper funnel and mid funnel touchpoints. We wanted to invest in the campaign holistically. It's a really important moment for travelers as they think about travel again after this really hard past year. So you'll see the investment coming across in both media as well as production."
Channels such as TV and video focus on the "It matters who you travel with" messaging during the initial launch, "and we will be reinforcing and expanding on it with more tactical executions throughout the campaign."
Subsequent digital and audio activations will highlight products and services, such as flexible booking and cancellation options.
Sixty-second TV spots initially debuted Apr. 21 during Big Brother Canada – where Expedia returned as a sponsor – followed by the full campaign rollout and spots during the Academy Awards on Apr. 25.
"[Expedia] customers have spent the last year engaging in film as one way to engage their imaginations," says Francis, pointing to the awards show as a forum "for deep emotional storytelling" that could help bring the new positioning to life.
Similarly, "Big Brother is… a show that everyone is kind of obsessed with right now," Francis adds, noting that being a part of current cultural moments is pivotal for the brand to remain relevent. "And you'll see that in how we're coming to life on digital, how we're coming through in some of our digital audio formats as well, but not only being in places that are meaningful for the customer, but also where they're spending time today."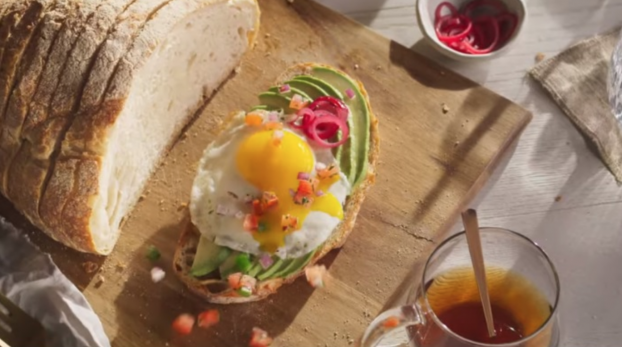 ACE Bakery reinvests in its brand with a larger digital spend
The campaign: "Bread to Inspire"
The agency: ACE worked with Union Creative for both the campaign creative and the media buy.
The challenge: People aren't going out, and if they're grocery shopping, they're trying to do it online. After a pandemic-fueled retail slump, how was ACE going to get audiences to see behind their flagship white baguette that's commonly purchased for gatherings and on special occasions?
"The challenge was telling people about the brand's many SKUs, and educating their target on what to actually do with them," Cherie Raymond, VP and group media director at Union Creative. "Preliminary research showed that our target groups tend to plan their trip by creating grocery lists," she says, adding that the hurdle was in having ACE both communicate and educate consumers during those pre-shop moments.
The media strategy: With an bigger-than-usual ad spend (as ACE looks to reinvest in the brand), the agency moved away from linear TV and went online, placing media around cooking shows and recipes and targeting key partnerships.
"We found that by using digital, we could efficiently target this food inspiration content on multiple platforms, as well as target the right people in the top content they were consuming," Raymond explains, including connected TV, YouTube, livestream and top publisher websites and influencers to drive broad awareness with a 15-second video.
That said, Raymond says social is the largest part of the campaign, responsible for driving engagement to the ACE website, and representing 40% of the spend.
With a need to get users to purchase online, Raymond says the brand actively stayed away from linear TV and pursued Food Network Canada online, striking a partnership that leveraged Food Network personalities and their platforms to demonstrate a variety of ACE products and inspire viewers to try recipes on their own. That alone represented approximately 30% of the media buy, Raymond says.
Social creative was designed to inspire every-day-of-the-week options, with recipes and other inspiration driving audiences to the ACE website where they are encouraged to engage with the brand's "Recipe Box" for easy-to-make recipes.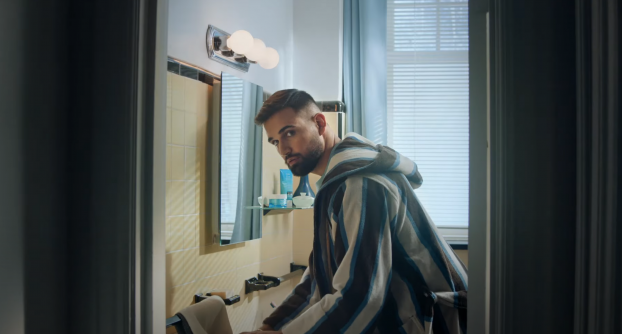 Neutrogena hikes up ad spend in Quebec
The campaign: "À ta façon ('Your way')"
The agency: Neutrogena worked with J3/UM on the media buy.
The challenge: While the brand is trusted nationally, potential for growth in Quebec is still high. But how could Neutrogena specifically reach out to the province's skin care users?
"As brands often re-purpose national marketing communications for the Quebec market, they overlook a critical responsibility to sincerely speak to Quebec consumers," says Adam Walker, senior brand manager for Johnson & Johnson's Neutrogena brand.
The insights: Neutrogena decided to immerse itself in the local market to hear and learn from Quebecers directly, which led to the brand uncovering three critical insights: First, Quebec consumers have a confidence and sense of humour that deserves to be celebrated. They also have a very deeply personal (and either functional or emotional) relationship with skincare – making every routine unique. Lastly, they love seeing the diverse beauty of the population celebrated through stories.
The media strategy: The brand increased ad spend in the province by 40% to help reach a bigger portion of the province's skin care users. UM created a full funnel, integrated campaign which includes online, social media, linear TV, public relations and retailer activations, targeting Quebecers of all skin types, inclusive of all ages, genders, sexual orientations and ethnicities.
The social strategy focuses on a mixture of brand equity and lower funnel product messaging to help extend awareness of the 'À ta façon' ('Your way') campaign and ideally trigger sales engagement. Retailer display and sampling are new to the media mix to help reach the audiences who have shown interest in skin care online and or more lower-funnel in an effort to promote trials and facilitate purchase.
Fifty percent of the budget went towards linear TV to help build mass reach, versus 36% the year prior. Social activations such as Facebook and Instagram were included in the mix to help reach Quebecers in an environment where they are actively engaging with, which represented 25% of total investment. Digital video (21% of the media spend) will be supported all-year round with a focus on brand equity messaging.