The day of reckoning for programmatic?
Recent conversations with industry leaders led Agents of Necessity's Sarah Ivey to believe that a wave of change to the buying space that's riddled with issues is coming.
I recently had the opportunity – as part of a competitive assessment of a major player in the ad tech industry – to speak with a wide range of leaders across media agencies, major clients, and industry observers. One of our hot topics was supply path optimization, or SPO – like we needed another TLA (three-letter acronym) in the media industry. For those of us who need a bit of a backgrounder, supply path optimization aims to identify and remove auction duplication in programmatic buying.
Just how hot is this topic right now? On April 29, 2021, the Association of National Advertisers (ANA) in the U.S. announced an RFP for a consultant to recommend improvements to the programmatic buying space, describing it as "riddled with material issues including thin transparency, fractured accountability, and mind-numbing complexity." The ANA estimates that only 40% – 60% of ad spend gets into publishers' coffers. The legacy of complexity and layers in programmatic have made it extremely difficult to know with any degree of transparency where the value is being added and the money being spent. It's little wonder that in-housing programmatic continues to wax and wane as clients seek to really understand which half of their advertising is being wasted.
Critics of supply chain optimization – often from a biased point of view – say that SPO isn't moving quickly enough, that it doesn't address demand-side optimization, and so on. The fact is, SPO is tackling entrenched behaviours on many sides: agency trade desks that have invested in the most efficient way of working, clients who are focused on cost of staff and media, publishers who are trying to make the most of short-term wins on their yield curves, and the mountain of adtech players who are gradually merging to grab a piece of an ever-shrinking pie.
The metaphor I like to use here is that it's like trying to turn around the Queen Mary ocean liner. Anyone who questions whether the media industry is good at rapid change need only to look at why we are still doing TV upfronts in 2021.
Which brings me back to my conversations with agency and client leadership. It's not as if the chief digital officers that I spoke with wanted to maintain that level of complexity. They have every reason to simplify it, and they are. One of the marketers I spoke with was extremely proud of reducing their strategic ad-tech partners from 43 to 8. That reductive thinking – just taking layers or smaller players out of the picture – might reduce complexity but it wouldn't necessarily deliver true SPO.
What else is leadership seeking? Two very interesting points of view emerged from our conversations that I think might give us a hint of what's next in programmatic. The agency leaders I spoke to were interested in cultivating two key deliverables. The first was enriched audiences. They were strategically targeting publishers and ad-tech vendors that could enrich their view of audiences. The second was context, the ability to add more than just audience definition into the campaign.
In my view, as a planner, that is what signalled a shift in quality over quantity. This is great news for publishers that can deliver a higher quality product, whether that's a creative execution, or a specific and engaged audience, or content that delivers on a specific contextual need.
And as much as I concur with the ANA's assessment of programmatic complexity and the need for SPO, there's as much a need for clients and agencies to agree as to what constitutes quality media – the age-old tonnage vs. quality debate. Agreeing on that will do much to identify what good programmatic should deliver – and that day can't come quickly enough.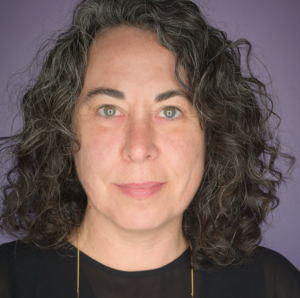 Sarah Ivey is the CEO and founder of Agents of Necessity