Behind the buy: Neutrogena hikes up ad spend in Quebec
UM built a full-funnel campaign for the skincare brand to extend awareness and trigger sales in the province.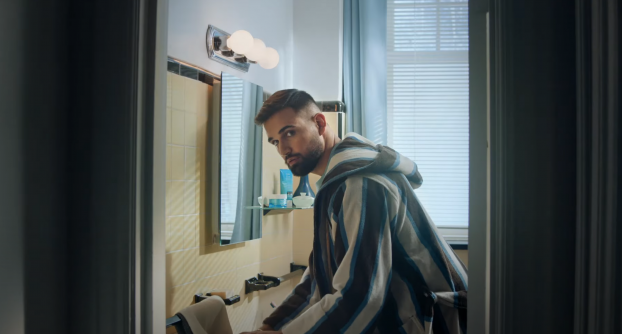 Neutrogena noted that while awareness and trust is solid across Canada, there is still work for the brand to do in La Belle Province, triggering a significant increase in ad spend targeting the French-language market.
The campaign: "À ta façon ('Your way')"
The agency: Neutrogena worked with J3/UM on the media buy.
The challenge: While the brand is trusted nationally, potential for growth in Quebec is still high. But how could Neutrogena specifically reach out to the province's skin care users?
"As brands often re-purpose national marketing communications for the Quebec market, they overlook a critical responsibility to sincerely speak to Quebec consumers," says Adam Walker, senior brand manager for Johnson & Johnson's Neutrogena brand.
The insights: Neutrogena decided to immerse itself in the local market to hear and learn from Quebecers directly, which led to the brand uncovering three critical insights: First, Quebec consumers have a confidence and sense of humour that deserves to be celebrated. They also have a very deeply personal (and either functional or emotional) relationship with skincare – making every routine unique. Lastly, they love seeing the diverse beauty of the population celebrated through stories.
The media strategy: The brand increased ad spend in the province by 40% to help reach a bigger portion of the province's skin care users. UM created a full funnel, integrated campaign which includes online, social media, linear TV, public relations and retailer activations, targeting Quebecers of all skin types, inclusive of all ages, genders, sexual orientations and ethnicities.
The social strategy focuses on a mixture of brand equity and lower funnel product messaging to help extend awareness of the 'À ta façon' ('Your way') campaign and ideally trigger sales engagement. Retailer display and sampling are new to the media mix to help reach the audiences who have shown interest in skin care online and or more lower-funnel in an effort to promote trials and facilitate purchase.
Fifty percent of the budget went towards linear TV to help build mass reach, versus 36% the year prior. Social activations such as Facebook and Instagram were included in the mix to help reach Quebecers in an environment where they are actively engaging with, which represented 25% of total investment. Digital video (21% of the media spend) will be supported all-year round with a focus on brand equity messaging.