Blue Ant finds its place in streaming with FAST
Bringing two channels to Samsung TV Plus is the latest step in bringing its genre-focused strategy to ad-supported streaming.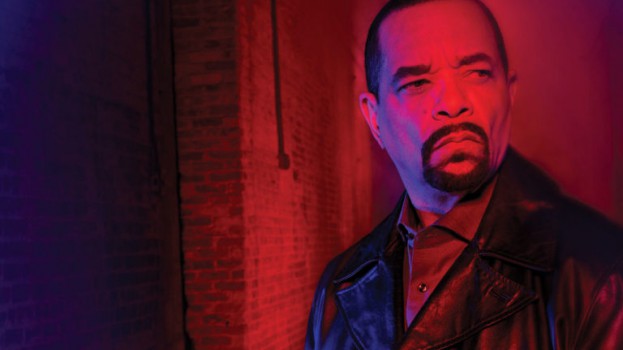 Blue Ant Media is expanding access to its TV series to millions more Canadians through a partnership with Samsung, as the company finds a place for its genre-focused strategy in the streaming word.
Expanding the audience for its free ad-supported streaming television (FAST) streaming services, the Canadian media company's ghost story-focused channel HauntTV and true crime channel Crimetime – featuring shows like In Ice Cold Blood with Ice T (pictured) – will now also be available to Samsung smart TV owners through the Samsung TV Plus service. The two channels first launched earlier this year, available to those with Roku devices.
The expansion comes at a time of noticeable growth in viewership of free ad-supported streaming television, says Jamie Schouela, president, global channels and media, at Blue Ant.
Streaming services have been challenging for advertisers, since the streaming services that currently dominate the market – like Netflix, CraveTV and Amazon Prime – rely on monthly subscriptions instead of ads, he explains.
Fortunately for Blue Ant, FAST services are increasing in popularity, giving advertisers an opportunity to reach audiences.
According to the most recently available CRTC statistics, in 2018, advertising video-on-demand services generated revenues totalling an estimated $4.3 billion in Canada. And while subscription-based services brought in almost 60% of all digital video services revenue, AVOD (including YouTube) still brought in 30%, showing that there is a market for individuals who don't mind exposure to ads.
Blue Ant's approach to FAST takes obvious cues from its approach to linear TV, where its channels are largely niche brands that cater to specific interests, particularly  for adults between 18 and 34. Schouela credits that ability to create and curate must-have, niche content as the key driver for its linear channels' audience  growth of 12% this year, despite declines in the overall TV ecosystem.
"Both on linear and the FAST channel space, and our genre-based channels really resonate with these superfans," he added.
Early indications are that the approach fits with FAST as well. Though Schouela says it is early, HauntTV and Crimetime have pulled in a combined four million total minutes viewed on Roku alone. Blue Ant's wildlife channel Love Nature launched a FAST channel in the U.S. last June, the audience for which has grown 260% since then, including 108% growth in the most recent quarter and reaching 1.4 million hours of viewing across platforms, its best month ever.
Now Blue Ant's plan is to continue to grow the audience for HauntTV and Crimetime by bringing it to additional platforms in the near future. It also plans to launch more new FAST channels across a number of different genres, both in Canada and internationally, though Schouela could not offer any more specifics.
One difference in the FAST space for Blue Ant, well known for its direct dealings with media buyers, is how inventory is transacted. The platforms, whether it's Roku or Samsung TV Plus, are the ones that sell inventory for Blue Ant Media channels, offering a variety of different formats and targeting capabilities, alongside other channels in their portfolio, making it more efficient for advertisers.