Overactive Media continues to evolve
The Canadian esports company announces multiple partnerships, a rebrand and a look at its new Toronto-based HQ.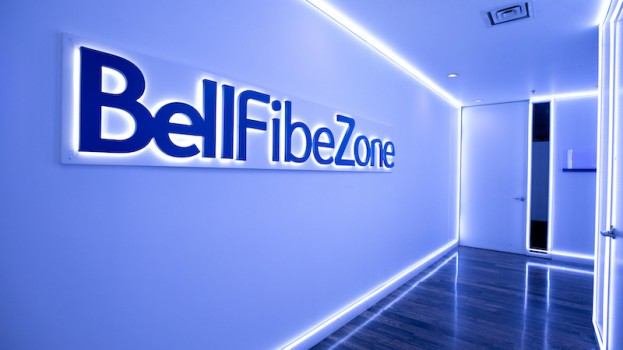 Overactive Media has taken another step towards its goal of becoming the next generation of sports and entertainment brand, signing a multi-year deal with Red Bull, expanding the role of its founding marketing partner, Bell Media, unveiling its new headquarters and esports training centre and launching a rebrand all at the same time.
The esports company's partnership with Red Bull includes a brand-new Red Bull Gaming Studio – Overactive's new gaming content hub – as well as product integration, custom co-branded content, and support for Red Bull's own gaming events. It's a significant partnership that helps paint the bigger picture for the brand.
"Red Bull has always positioned themselves as the intersection of sports, entertainment, lifestyle and music," Alyson Walker, chief commercial officer at Overactive, tells Media in Canada. "Which is so important to the ecosystem for the fans and community we speak to."
Overactive is evolving from an esports franchise owner – it is the owner of four major global esport franchises, including Toronto's two professional teams (Toronto Ultra of the Call of Duty League and Toronto Defiant of the Overwatch League) – to building lifestyle influencer brands, "that are related to but not necessarily solely focused on actual match play," Walker says. Its strategy around merchandise, content, influencers and audience aggregation is not just about esports teams and match broadcasts, but to be a broad gaming and entertainment brand.
Bell Media, which signed on as Overactive's founding marketing partner and minority owner in 2019, is positioned as the official training room naming sponsor for Overactive's Toronto Ultra and Defiant esports franchises. The new Bell Fibe Zone practice facility will be powered by Bell Fibe internet, and the full nature of the partnership is expected to expand once the headquarters officially open up.
Devorah Lithwick, SVP and chief brand officer at Bell Canada, tells MiC that the partnership is a fit with the company's growing investment into esports, an area the company see big opportunity in as its popularity "skyrockets" and the prospect of live events returning gets closer. This is also Bell's second esports venue, according to Lithwick, having created the Bell Fibe House in 2018 for the Toronto Raptors' Uprising GC esports team, which competes in NBA 2K. Bell also sponsors DreamHack, the largest gaming festival in Canada, and recently launched its own Twitch channel to curate content and further engage with the gaming community.
Bell will also be continuing to support Overactive players and personalities across its own digital and social channels. It recently hosted an Instagram Takeover with TSN's Marissa Roberto to celebrate the start of the Toronto Defiant season, the results from which were extremely positive, Lithwick says. Bell also has campaign in market featuring esports athletes pleading with gamers to save their controllers and avoid "rage quits" by getting Bell's reliable internet service.
"This audience is technologically advanced and understand how Bell provides the best network technology in the world for gamers," Lithwick says of the connection between the esports audience and Bell's own brand goals.
Other Overactive partners include integrations with EPOS, a gaming headset provider, which will be used throughout the facility; SCUF's Toronto Ultra branded controllers; a Bud Light-stocked Player Lounge; and a Jack Links vending machine will ensure players always have access to protein filled snacks during scrims and on game days.
Canon Canada, Toronto Defiant's streaming camera partner, will be featured in the HQ's Canon Creator Lab, which will be the home base for Toronto Defiant content creators, streamers, players, and influencers.
Overactive has also partnered with Canadian IoT company, Nanoleaf, to install colour-changing modular light panels in the TD Player Lounge and in the HQ entrance.
In addition to an Overactive Media rebrand, the organization also released visuals for its newly-renovated 15,000 square foot headquarters in Toronto's Liberty Village, which will serve as head office and home to the two Canadian franchises until its 7,000-seat gaming venue at Exhibition Place – where it plans to host over 200 esport events a year – is completed (scheduled for 2025).
Bringing back live events and educating the Canadian public are significant next steps, Walker says.
"There's no question we have work to do to build the Canadian audience," she adds. The esports audience is massive – according to esports and gaming market research firm Newzoo, global games live-streaming audience will hit 728.8 million in 2021, growing 10.0% from 2020, and up to 920.3 million by 2024. Walker says 5.7 million of those esports fans are in Canada, but "it's not the same as hockey, that originated here and has its roots here. We need to be educating, we need to be activating and we need to be putting on events," ultimately elevating Toronto and Canada as a destination of choice for the global industry of gaming and esports.
From a broadcast perspective, YouTube is the exclusive streamer for Activision esports like Call of Duty and Overwatch, signing a deal with the gaming publisher back in early 2020 reportedly worth $160 million USD, supplanting services like Twitch.
"As esports become more mainstream and relevant, more opportunities will become available for Bell Media and its properties," Lithwick says. "Similar to traditional sports, we will see live event integration, content creation, and analyst coverage grow overtime. We are excited for what the future holds as the esports industry continues to evolve and thrive, and believe that this is just the beginning of the industry in Canada."