Clorox signs sponsorship promoting the NHL's 'new normal'
In addition to ad placements, the brand will provide products and messaging so the league can keep arenas clean and safe.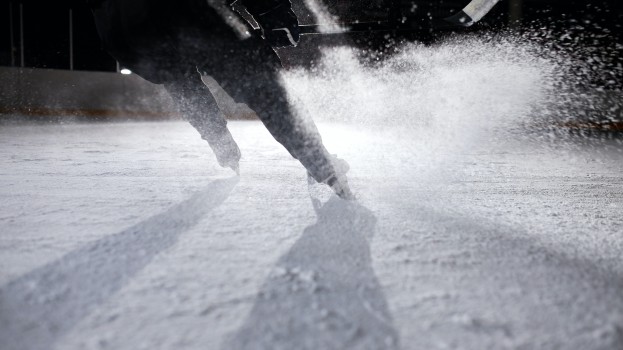 The 2021 Stanley Cup Playoffs will mark the start of Clorox's new multi-year partnership with the NHL, as the brand becomes the league's official cleaning and disinfecting product partner.
The partnership with the league and all of its 31 teams will consist of both broadcast and digital buys and in-arena signage. The brand will also be displayed in virtual in-ice ads during the 2021 Stanley Cup playoffs games, on camera visible dashboards and with ads running across the NHL network and social channels, as well pre-roll video running on the league's website.
But beyond ad space, Clorox is also working with the NHL to create a sense of safety among fans and teams, and help them ease into the "new normal" that will exist at arenas once they welcome back fans.
The Playoffs, which are set to begin later this month, will also feature marketing and product integrations in support of the NHL's COVID-19 protocols, something it will also continue during tentpole events, like the NHL Stadium Series, Winter Classic and Heritage Classic. When fans return to venues, Clorox will be promoted during in-venue public announcements, signage and video features highlighting the NHL's cleaning and disinfecting efforts.
"We want to be there, and reach people holistically to provide a sense of safety and to come back to the new normal and make it as safe as possible," says Dave Iacobelli, president and GM of Clorox Canada.
In support of that goal, Clorox will provide fans attending major NHL events with disinfecting products, disinfecting wipes, electrostatic sprayers and hand sanitizer upon entering venues and throughout the events. For players, it will distribute Clorox products in dressing rooms, penalty box areas, team benches, training weight rooms and other hockey operations spaces during the NHL's outdoor tentpole events. Iacobelli added that the company will continue to collaborate with the NHL on "bold" ways to evolve the partnership going forward.
While this is Clorox's first league-wide sponsorship, it has previous relationships with the Chicago Blackhawks, New York Rangers and Washington Capitals. Earlier this month, the company entered a partnership with the NBA and WNBA, becoming the leagues' official cleaning partner, and Iacobelli explained the NHL partnership is similar, though geared at reaching a new audience.