Indie Capital launches BIPOC Media Growth Program
Primarily funded by the Facebook Journalism Project, the initiative supports indie BIPOC-led news outlets in Canada.
Applications for the BIPOC Media Growth Program have opened and BIPOC-led independent news outlets across Canada are encouraged to apply for $25,000 in grants.
Primarily funded through Facebook's Journalism Project, the new program also marks the launch of Indie Capital, an initiative from news publisher network Indiegraf that facilitates grants and flexible financing for independent news outlets to help fund their growth.
The BIPOC Media Growth Program is part of a larger investment made by the Facebook Journalism Project to support diverse Canadian media that serve underrepresented communities. Facebook is also funding a partnership between the National Ethnic Press and Media Council of Canada and Indiegraf to support news services providing coverage to Bengali, Greek, Iranian, Chinese, Sri Lankan and Tamil communities in Canada.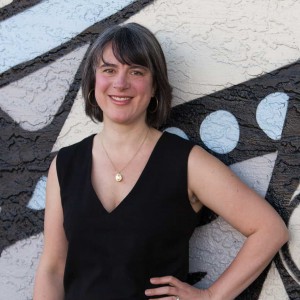 Launched just under one year ago, Indiegraf is a network of digital news outlets that helps entrepreneurs get their community-focused publications off the ground and running effectively by providing training in audience growth and revenue generation, CMS systems, analytics and growth experts – and, with the launch of Indie Capital, financing. Among the publishers it has worked with are APTN, Peterborough Currents, The Discourse, IndigiNews, Sun Peaks and Sask Dispatch.
CEO Erin Millar (pictured, left) says the swath of community publications that have closed over the past couple of years were largely owned by larger media organizations, and those that were opening were "independent, digital, and community funded," Millar says, and were the kind of outlets Indiegraf wanted to support. But of those local publishers that stayed open, and those that were starting up, "we found that women and people of colour were disproportionally underrepresented. So, if there's a rebuild of the local community focus here in Canada, we're at risk of replicating some of the same diversity problems that are part of the legacy media ecosystem."
Indie Capital's BIPOC Media Growth Program is open to publishers – in the Indiegraf network and those interested in joining – that can demonstrate audience traction and growth potential.
As far as what that looks like, according to Millar, most of the digital publications that are part of the Indiegraf network don't focus on frequency and traffic benchmarks; rather, they are working towards longer-tail engagement and loyalty-related metrics, like newsletter and podcast subscribers, open rates and downloads.
Selected publishers will receive direct funding, subsidized technology, training, consulting and digital marketing services designed to help them grow their brand awareness, audience engagement and revenue over a four month period.
In the coming months, Indie Capital will roll out other funding opportunities for community news publishers across North America that are committed to providing equitable coverage in communities experiencing news poverty.