David Jowett joins leadership team at Epitaph
NFA's former head of media shifts to the smaller independent agency to help fuel continued growth.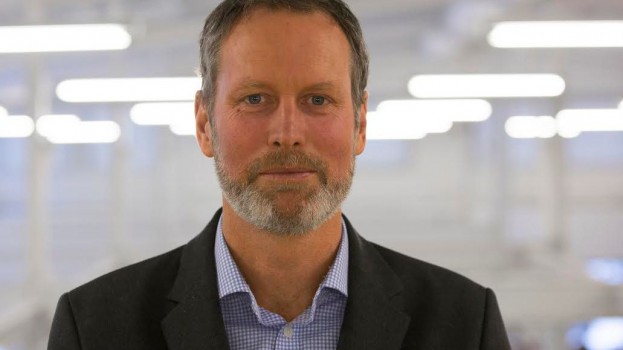 To fuel ongoing client growth and maintain momentum, Toronto-based independent media agency Epitaph has added David Jowett to its leadership team.
"We are a mid-sized agency that cares a lot about the entire consumer journey. We care a lot about bringing the best technology to our clients," said Mike Rumble, Epitaph's founder and CSO, noting that Jowett's recent full-service experience as partner and head of media at No Fixed Address – known for its integrated marketing, media and data tactics – helps support the organization's "full funnel strategy" going forward.
Jowett (pictured) was at NFA for the past three years, but he and Rumble worked together in the past at Cossette Media when Jowett headed Vision7, the media agency's parent company.
With Jowett on board, Rumble says Epitaph is positioned to be a full-service solution. "We can do everything bigger companies can do, but also what the smaller shops and specialized agencies can do, but with a team of 20," he says.
According to Jowett, his arrival comes at a time when the company is showing strength and the need to grow. They recently added Mike DeOliveira to further develop the organization's targeting and segmentation capabilities on the platform and tech side, which Jowett will add to, although he plans on layering his industry expertise into the mix, joining more as a holistic specialist and not as a technologist.
And while Rumble didn't speak specifically to new account wins, he did say that the number and size of Epitaph's clients have grown in the past year.
"Technology has democratized the media landscape," Rumble says. "Size is now utterly irrelevant. In fact it makes you slower," he insists, noting that the best talent looks for a workplace and team that can both trust and empower them with the best tools. "We have created those conditions, and when you do that, you create media strategies that drive a client's business forward."
When it comes to strategy, Jowett says it's about giving "the smartest people the most inspiring conditions and the best tools and they will solve difficult client problems."
"Our strategic difference is simple. We have found the sweet spot – the middle ground – between small, specialist digital agencies, and the large multinationals," Rumble says. The key, he adds, is having senior stakeholders who can not only engage directly with clients, but solve the difficult media challenges brands have, noting that Jowett completes that puzzle.