Why media agencies are thinking about responsible investment
Directing millions of dollars in media spending means agencies have another dimension to consider when it comes to DEI and sustainability goals.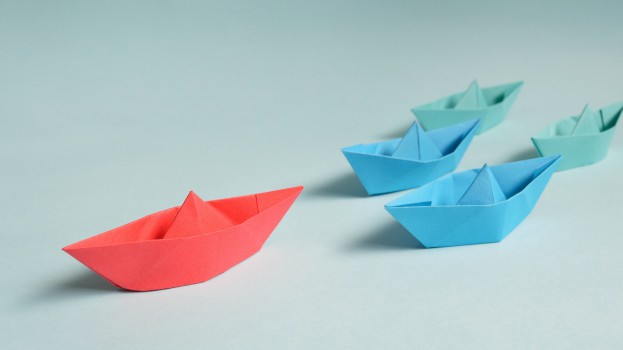 Many agencies are expressing their interest in reducing their environmental footprint, supporting responsible journalism, as well as diversity and inclusion.
But in addition to their own internal efforts and making sure their own houses are in order, media agencies send millions in client dollars to media that can have a role in creating a sustainable and equitable society.
So, MiC spoke to some of them to see what those actions actually look like.
Kevin Kivi, EVP, general manager, Horizon Media, says that supporting a greener future is something that needs to happen from the top down and from the bottom up, which starts with things like eliminating waste and reducing energy use in Horizon's offices. Eco-minded clients haven't asked for more green-focused investment, but that doesn't mean it's not on the horizon, and Kivi says he would more than welcome the discussion if that becomes a key factor for media investment.
Karine Courtemanche, CEO of Omincom Media Group's Touché Canada, echoes the sentiment, adding that while it has yet to be turned into a buying strategy, the agency is often asked in RFPs if sustainability "is part of its values."
"That being said, if a client wanted to create an eco-friendly buy, we would support them with great enthusiasm," Courtemanche adds.
Lindsey Talbot, chief investment officer of GroupM, adds that while clients aren't asking for it yet, they are conversations it has brought up itself. She says for agencies that want to have those conversations with clients, it needs to happen from the onset of strategy, and also include the message and creative that is being put out into the world.
It also means looking at the other side of the equation, with agencies using their influence and leadership to ensure more eco-friendly buying options actually exist, should clients ask for them.
"Many media owners are already investing heavily in measuring and reducing their carbon emissions," Talbot says. "For those that aren't, GroupM aims to work with its media partners to develop industry-wide standards for measuring and eliminating the carbon emitted from the placement of advertising in the media."
Some of the activities being undertaken by GroupM include creating a single, validated channel-level carbon calculation tool, built on the carbon calculators already in use, as a global standard for measurement. It is also leveraging vendor agreements to establish a requirement for carbon reporting from its partners in addition to stating its intent to use carbon emissions as a factor in future investment decisions.
Sustainability is one of the pillars of GroupM set out in its responsible investment framework, alongside brand safety, data ethics, DEI and responsible journalism. This framework guides the agency's investment activities, evolving valuation, and measurement methods to account for social and environmental impact like a media placement's carbon emissions and the diversity of audience makeup in addition to a concerted emphasis on local journalism and credible news sources.
Supporting responsible Canadian journalism is an area where agencies have already begun to implement responsible media buying approaches, both as the harms of misinformation have become more apparent in recent years and journalism as an industry has continued to struggle in Canada.
"This is something being discussed and it's something that's so easy for us to rally around as an industry," says Kivi. "We need to go back to basics and really pause and give thought to what's happening in the Canadian media environment to ensure we support local, invest carefully, and consider the long-term risks that could jeopardize the already fragile Canadian journalism and media sector."
Kivi adds that DEI goals are a key part of that, as it must include supporting all Canadian media, including those for LGBTQ communities, or Black- and Indigenous-owned media.
Some clients, like of GM, have developed their own media diversity action plan, and agencies are also establishing policies to make sure their buying is inclusive.
OMG has built a BIPOC-owned list for programmatic inventory. On Monday, GroupM announced its Media Inclusion Initiative, an integrated investment strategy in the U.S. that would include inviting Group M clients to invest at least 2% of their total annual media budgets in Black-owned media. It also includes the Diverse Voices Accelerator, a fund to support the development of Black-owned media. The agency was not yet revealed details about a Canadian component of the initiative.
Last week, IPG has just announced in the U.S. that it plans to invest a minimum of 5% in Black-owned media channels in aggregate across all clients by 2023.
Though the company has not finalized what a similar goal would look like in Canada, it also recently held its first Equity Upfront, which served to underscore the scope and importance of Black-owned media outlets. Graham Mosey, CEO of Mediabrands Canada, says it will review the initiative in the U.S. and work in consultation with its clients to develop strategies that meet their business objectives and "contribute to a more equitable future."