Blue Ant expands its multi-platform offering on YouTube
The growth and popularity of Animalogic triggers two series spinoffs.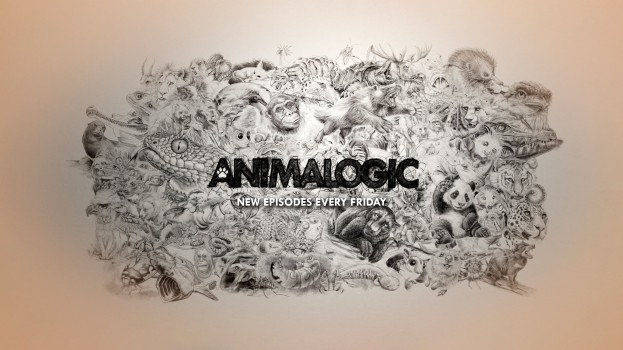 On the heels of growth around its traditional TV and FAST genre-based programming strategy, and building on a growing, engaged online video audience, Blue Ant Media is expanding its focus on YouTube with niche branded content.
Blue Ant has launched two new YouTube series, featuring in-show brand integration opportunities, spun off from its six-year-old homegrown flagship series, Animalogic, a cross-platform digital brand that explores everything wacky and wonderful about the animal kingdom.
With 1.4 million subscribers, Animalogic boasts 14.7 million hours viewed to date, and high interaction with over 400,000 comments, leading the spin offs, we well as future efforts to grow the brand's social presence, especially on TikTok.
The first spinoff is Floralogic, hosted by the indie hip-hop producer-musician Tasha the Amazon. While the series is still in its infancy and only a few episodes into production, it is reportedly experiencing a significant amount of audience engagement, due in large part to plants being top of mind during the pandemic's gardening season.
Birds Unknown is an eight-part series hosted by avian migration expert, Aranya Iyer, featuring unique and fascinating bird species and born out exponential growth seen in Google trends and the emergence of birding as one of the fastest-growing pastimes. The company has made the decision to enlist all-female hosts across its YouTube channel offerings.
Sue Haas, VP of digital media at Blue Ant Media, says, "We recognize the power of the platform, and we develop custom strategies by brand to maximize our impact. When developing YouTube strategies, we ensure that the content fits the medium, and we are very deliberate in understanding whether our audience goals are global like on Animalogic, or primarily in Canada, like Cottage Life, T&E or MobileSyrup."
In-show brand integrations come to life as branded mid or end-roll vignette with a title card stitched into the episode featuring the host and the brand product. Vignettes run 40 to 60 seconds long.
Cross-platform solutions are also available to extend brand integrations onto Facebook, Instagram, TikTok and Animalogic.ca. Standalone branded videos are available for larger scale campaigns through in-house brand studio Blue Ant Plus. Some new sponsors signing on with Blue Ant in the past six months include direct-to-consumer brands such as Blinklist, Babbel, Terra Mater and PetSafe.
Floralogic's 26 episodes – produced with support through Ontario Creates Interactive Digital Media funding – are approximately five to eight minutes in length. New episodes are rolled out every other Friday on the main Animalogic YouTube channel.
The eight-part series, Birds Unknown – supported by the Bell Fund – launches in late June on and episodes will be eight to 12 minutes in length. Each will feature a unique and fascinating bird species and completes Animalogic's 36-part season five.
Animalogic targets adults 18 to 34, and while the show's largest demographic percentage-wise is the U.S., "our Canadian fans and subscribers are among our most engaged. In fact, the average view duration and rate of comments, likes and shares are the highest in Canada," Haas says.