Mediabrands inks branded content partnership with Vice
The new partnership focuses on data-fueled branded content leveraging Vice Media's portfolio.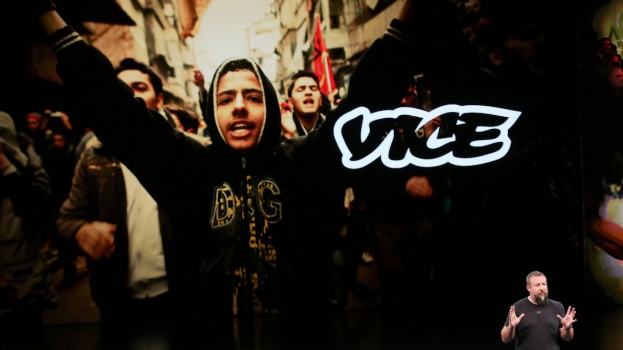 Mediabrands Content Studio, IPG's data-driven content division, and Vice Media Group have formed a global creative and production partnership that makes the most of the talents and expanding capabilities of each partner.
"We are thrilled that the Mediabrands and Vice partnership extends to Canada as it provides our clients access to some of the best storytellers across the globe," says Cynthia Steele, head of Mediabrands Content Studio in Canada. "Our goal is to deliver data-fueled creative and content experiences that connect with consumers and grow our clients' business. This partnership gives us boots on the ground around the world so that we can tap into cultural trends and consumer needs while delivering high-quality content that resonates.
What is unique about the partnership is that it unbundles media and production, meaning content crafted in partnership with Vice will be solely owned by the brand in question and can be used in any medium or platform, including paid, owned and operated channels in isolation from, or in tandem with Vice media channels. It also provides full access to Vice's suite of production capabilities and brands, including Vice, i-D, Noisey, Refinery29, Vice News, Vice Studios, and Pulse Films.
"Mediabrands Content Studio will remain the creative lead on all content," adds Steele, "so while clients have the benefit of Vice's infrastructure and expertise, all production will be aligned in brand look and voice and grounded in brand strategy to deliver against business KPIs."
The partnership with Vice provides Mediabrands with on the ground production in over 12 regions around the globe, with access to more than 700 production and content-focused talent, comprised of journalists, content creators, and creative leads with a keen understanding of the culture within their region and expertise in crafting and developing award-winning content.
Although Vice is an independent youth media company, the partnership does not signal an increased focus on younger demos by Mediabrands. Instead, says Steele, the partnership is very much focused on leveraging Vice's network of storytelling and production talent with Mediabrands Content Studio leading on strategy.
Steele says, "More than ever, clients are looking to be relevant, authentic, and adaptable in their communications with consumers. This partnership enables our clients to deliver content that addresses those needs across the consumer journey and, as a result, clients are keenly interested in understanding more about the partnership and how they can activate it across their brands."