YouTube taps into Canada's love of CTV
At Brandcast Canada 2021, the platform released a frictionless ad unit to capitalize on a growing audience.
On Wednesday, YouTube hosted Brandcast Canada, the organization's second digital upfront event, sharing key trends and insights it is seeing in Canada on the platform in 2021.
CTV viewing and, in turn, innovations around the channel were high on the list of updates, with Google announcing a new, interactive YouTube CTV feature called brand extensions.
The new unit (reportedly the first of many the platform has planned) provides a relatively friction-less conversion point, where users can click to learn more about what's being advertised, sending a link to a connected mobile device so as to not interrupt the viewing experience.
According to Jamie Gargatsougias (pictured below), YouTube Canada's head of brand strategy, advertisers will be able to measure conversions generated by brand extensions directly in Google Ads.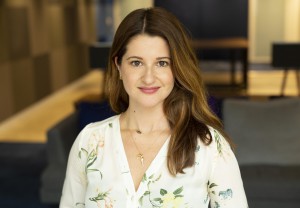 The unit also taps into an increasingly growing and engaged audience. YouTube is currently considered the number one ad-supported video platform in Canada, reaching 95% of the country across all audiences, according to Comscore (Dec. 2020). Canadians are also ten times more likely to say they "can't live without" YouTube than they are for competing digital platforms (Google/Talkshoppe, CA, whyVideo study, March 2020).
"Last year at this time at Brandcast, we said there were 10 million Canadians who were streaming YouTube on their TV screens every month," Gargatsougias says. "That number is now 13 million. In a really short time frame, consumer behaviour around connected TV viewing has really accelerated."
In terms of viewing habits themselves, Gargatsougias notes that when it drills down deeper, it sees that "[Canadian] viewing on connected TV devices is actually longer – about 20% longer – than that of a traditional smartphone or desktop device."
As far as what Canadians are watching, she says that "the content spaces that continue to grow are probably not very surprising," calling out areas like cooking, education – "which probably any parent can understand this past year" – music and travel, with watch times that have grown "at about 45% year-over-year."
Brand extensions makes the ad experience less intrusive and more friction-less, but Gargatsougias says YouTube is also trying to make things easier for advertisers themselves, with an ad package called YouTube Select Connected TV, which is essentially YouTube's most popular, relevant connected TV content.