The ongoing growth of ecommerce: report
The global GroupM report also calls out responsible investing and connected TV as key areas brands and agencies should be focused on.
Ecommerce, CTV and responsible investing are the three key areas given an in depth look in Emerging Stronger: Building Brands in a Transformed World, a new report spearheaded by Brian Wieser, GroupM's global head of intelligence.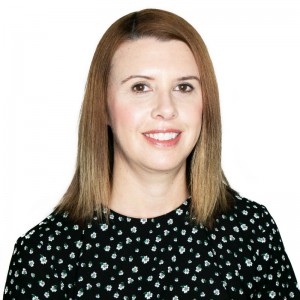 Lindsey Talbot (pictured), chief investment officer, Canada, for GroupM, says ecommerce is arguably the most important single business strategy that a marketer has right now. "The report provides proof points and benchmarking that we then need to turn into strategies for our clients and help them with their communications plans. Going into the pandemic, Canada had reasonably low ecommerce penetration. When the pandemic hit, we saw significant ecommerce sales growth both in the first and second quarters of 2020. We are forecasting that growth will generally be faster over the next several years since we were so heavily impacted by lockdown. The pandemic changed consumer shopping patterns and a lot of people have changed their shopping habits permanently as a result."
Talbot references a recent stat from Walmart Canada in support, showing that the retailer's ecommerce net sales are up 116%, led by online grocery sales.
Globally, Emerging Stronger projects that ecommerce sales will grow 20% during 2021 to $5.2 trillion with 19% growth in 2022 to $6.2 trillion. In 2021, China will once again lead the world in ecommerce as a percent of retail sales (27.5%) followed by the U.K. (23.2%), the U.S. (16.1%), and Germany (14%).
TV and Connected TV (CTV) are also key areas of focus as brands continue to look for new ways to target audiences across screens. Talbot says linear TV is still very important, calling it the quickest and most efficient way to build mass reach at scale. That said, with linear TV audiences slowly declining, growing streaming adoption and changing viewing habits in mind, the importance of developing CTV and OTT communication plans becomes increasingly more important.
The report says that while TV might remain superior to most other alternatives, advertising against premium TV content is likely to become more expensive and have less of a halo effect for brands than it does now. This means streaming services are going to be increasingly important in television with every passing year.
One of the barriers to purchasing CTV and OTT inventory has been that it's hard to manage scale and frequency. In turn, GroupM launched Finecast last March – right before the global pandemic was called – to meet the demands of clients and address the changing viewing habits of consumers. It is an addressable TV company enabling advertisers to target consumer segments across on-demand, linear, and live streaming TV environments.
The third topic covered in the report is responsible investment. It says that communities are increasingly holding brands accountable to be more inclusive, more cognizant of their carbon footprint and to drive positive cultural influence.
Talbot says responsible investment is one of the major areas of focus across GroupM globally, and certainly in Canada. "It's a topic that is being discussed across our executive teams, client teams and, most importantly, we're having the conversations with our clients. There are different pillars that make up our commitment to responsible investment – brand safety, data ethics, diversity and inclusion – and a big part of that is responsible journalism and investing in it. The last pillar is sustainability and ensuring that we talk to our clients about reducing carbon emissions."