Cafeyn is launching in Canada in partnership with Telus
Telus is the first telecom provider in Canada to offer access to the online magazine platform's premium titles.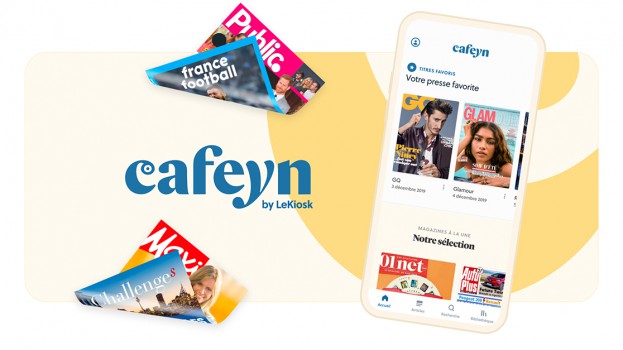 Cafeyn, an international news streaming platform, has moved into Canada via a partnership with Telus. As part of the agreement, Telus Rewards customers will have unlimited access to Cafeyn's magazine and newspaper inventory on the web and app, across all devices.
The platform is subscription-based, providing distribution for its partner publishers, so while it doesn't facilitate additional advertising opportunities, it does provide publishers with additional readership and increased exposure for their own ad units.
Cafeyn already has a wide variety of Canadian publications available now, both in English and French, and are planning to add more in the coming months. Publications in English include Canadian Geographic, Business in Vancouver, Newsweek, The Guardian, The Observer, Hello!, T3, Wallpaper, Canadian Running magazine, Triathlon Magazine Canada, Canadian Cycling, Gripped The Climbing Magazine, Max, Glamour, Lifestyle and BBC Good Food Magazine.
French language titles on the list right now include all newspapers from CN2i in Québec (Le Soleil, Le Droit, Le Nouvelliste, Le Quotidien, La Tribune, La Voix de L'Est), Les Affaires, L'actualité, Gestion, Libération, Sciences et Avenir, Challenges, GQ, Vogue, Stratégies, Vanity Fair and Runner's World.
Mélissa Denis, general manager, Cafeyn Canada, says, "Cafeyn is already a dominant player in France, the U.K., Ireland, Netherlands and Italy, with more than 1.5 million users in Europe that have the opportunity to read their favourite newspapers and magazines in one high-performance app and in multiple languages. We are just launching in Canada but are planning to build a significant subscriber base rapidly through our partnership with Telus, and the addition of Cafeyn to the Telus Rewards program in British Columbia and Alberta."