Mediacom chews on challenges for Excel spot
In what is the brand's largest investment in a single spot in recent years, Mediacom has had to experiment and pivot to make the media activation work.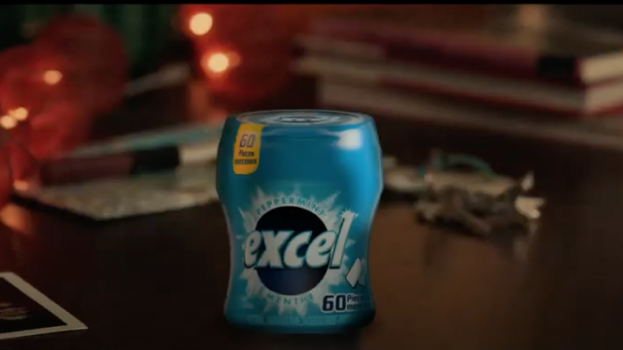 The Extra gum "For When the Time Comes" campaign tapped into audiences' hopes and expectations around a post-pandemic world, racking up over 4 million views on the brand's YouTube channel since its launch in early May.
The ad has become a "post-pandemic anthem for a new/old reality that Canada is in desperate need of," Karin Bramm, account manager at Mediacom, Mars' media agency, tells MiC. And while the video has already hit the radar of many Canadians, Bramm notes that "we are opening up at a much slower rate than the U.S., so the spot is still very much 'for when the time comes.'"
And while the spot's U.S. success has spread organically here, the Mars Wrigley launch of the Canadian iteration under the Excel brand has overcome some unique challenges in what is the brand's largest investment behind a single spot in the last couple of years.
Here in Canada, Bramm says the original challenge was not knowing when we were going to come out of lockdown. "We didn't want to release it too early when there was no end in sight, but didn't want to release it too late when things were already open. After it gained so much organic traction, we really wanted to jump on the opportunity and were lucky Mars was able to quickly get it adapted for Canada. We put together a strong media plan in a very short period of time to cement the brand in the hearts and minds of Canadians."
Which means timing was a challenge out of the gate. The organic traction of the spot, while good, meant the media team had to adapt it, and the media plan, quickly for a Canadian audience. "We were briefed on May 5, presented a plan on May 11, and had approval on May 13. We had to move very quickly to not lose the momentum of the U.S. spot. We wanted to quickly capitalize on the spirit of the spot, which was something we can all relate to right now – especially since we are still in lockdown in Ontario."
The video's "cinematic quality" triggered a movie release approach, Bramm says, starting with the 60-second version using a "high reach, low frequency" strategy, before retargeting with shorter forms to build top of mind awareness.
"We are also promoting memes created from the spot on Facebook and Instagram for shareable, bite-sized content."
In Canada, Mediacom focused on TV, YouTube, Facebook, Instagram and TikTok. "We are testing out Tinder for the first time (in Canada) as the creative lends well to this medium and because so many of us are anxious to get back out there and meet new people," Bramm says. "We think people kissing in a park will be enough to stop the chronic left swipers."
She notes that TikTok is also relatively new to Mars' channel mix in an effort to add a younger demo to Excel's traditionally older consumer. "We are bringing gum back and introducing Gen Z to the many benefits on their number one social media channel."
Addressable TV is also a new channel for Mars, Bramm adds, and represents the highest portion of the campaign budget, followed by online video and social.
"Everyone has seen the decline in traditional linear television and the increased viewership in streaming due to the pandemic. In order to extend reach we are targeting cord-cutters through addressable TV."
The Canadian media plan presented some additional challenges as well, Bramm says. While the spot skyrocketed to success in other markets, Bramm says they've been getting curve balls here, most notably early last week when they learned that Telecaster rated this spot as post 9 p.m., due to the intimacy it shows.
"This spot ran in most other markets (including the U.S.) with no restrictions, so we are now moving spots around and in talks about adapting the Middle Eastern version of the spot that has hugging instead of kissing for TV," Bramm says.
The later posting requirements don't affect the demographic targeting overmuch, Bramm says, noting that the TV audience is 18 to 49 year olds, but it does affect the overall reach of the campaign. "Not everyone watches TV after 9 p.m., so we will need to replace the spot as soon as possible."