The Good Doctor takes back the top spot: Numeris
CTV programming ranked well nationally, despite a strong Global showing in most other markets.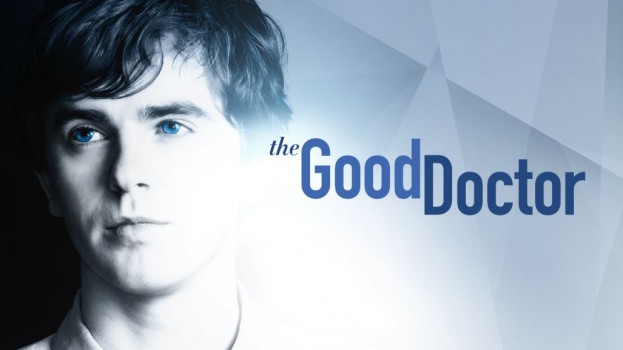 The Good Doctor took back the top spot nationally with an AMA of 2.02 million, according to the numbers from Numeris for the week of May 17 to May 23.
Global's 9-1-1 followed in second, the only non-CTV option to make the top five national TV rankings.
In Toronto, the rankings mirrored the national results pretty closely, with the exception of Saturday Night Live. The season 46 finale racked up 358,000 viewers in the market, behind 9-1-1: Lonestar in first, and The Good Doctor in second.
While CTV dominated the national rankings, and swept Montreal's top five, Global programming was stronger this week, making the top-five rankings in the other markets.
SRC's Tout le monde en parle (en direct) stayed on top in French Quebec, and a special 20th anniversary showing of Sucré salé a 20 ans made the list with 770,000 viewers.
National
The Good Doctor on CTV Monday at 10 p.m.: 2.02 million viewers
9-1-1 on Global Monday at 8 p.m.: 1.88 million viewers
9-1-1: Lonestar on CTV Monday at 9 p.m.: 1.85 million viewers
The Masked Singer on CTV Wednesday at 8 p.m.: 1.52 million viewers
Grey's Anatomy on CTV Thursday at 9 p.m.: 1.47 million viewers
Quebec (Francophone)
Tout le monde en parle (en direct) on SRC Sunday at 8 p.m.: 1.12 million viewers
Infoman on SRC Thursday at 7:30 p.m.: 812,000 viewers
Sucré salé a 20 ans on TVA Sunday at 7:30 p.m.: 770,000 viewers
Hôpital New Amsterdam on TVA Tuesday at 8 p.m.: 730,000 viewers
Discussions avec mes parents on SRC Monday at 7:30 p.m.: 711,000 viewers
Toronto/Hamilton
9-1-1: Lonestar on CTV Monday at 9 p.m.: 403,000 viewers
The Good Doctor on CTV Monday at 10 p.m.: 393,000 viewers
Saturday Night Live on Global Saturday at 11:30 p.m.: 358,000 viewers
9-1-1 on Global Monday at 8 p.m.: 345,000 viewers
The Masked Singer on CTV Wednesday at 8 p.m.: 339,000 viewers
Montreal
9-1-1: Lonestar on CTV Monday at 9 p.m.: 73,000 viewers
The Conners on CTV Wednesday at 9 p.m.: 59,000 viewers
The Good Doctor on CTV Monday at 10 p.m.: 59,000 viewers
The Masked Singer on CTV Wednesday at 8 p.m.: 48,000 viewers
Station 19 on CTV Thursday at 8 p.m.: 48,000 viewers
Edmonton
9-1-1 on Global Monday at 9 p.m.: 113,000 viewers
9-1-1: Lonestar on CTV Monday at 10 p.m.: 103,000 viewers
The Equalizer on Global Sunday at 9 p.m.: 93,000 viewers
New Amsterdam on Global Tuesday at 8 p.m.: 92,000 viewers
The Good Doctor on CTV Monday at 8 p.m.: 84,000 viewers
Calgary
9-1-1 on Global Monday at 9 p.m.: 107,000 viewers
New Amsterdam on Global Tuesday at 8 p.m.: 93,000 viewers
NCIS on Global Tuesday at 9 p.m.: 82,000 viewers
The Good Doctor on CTV Monday at 8 p.m.: 79,000 viewers
9-1-1: Lonestar on CTV Monday at 10 p.m.: 77,000 viewers
Vancouver/Victoria
The Masked Singer on CTV Wednesday at 8 p.m.: 211,000 viewers
Saturday Night Live on Global Saturday at 8:30 p.m.: 175,000 viewers
The Equalizer on Global Sunday at 8 p.m.: 169,000 viewers
9-1-1 on Global Monday at 8 p.m.: 168,000 viewers
The Conners on CTV Wednesday at 9 p.m.: 165,000 viewers