Upfronts '21: CBC focuses on flexibility and building from within
Homegrown programming and a focus on shows fit for brand integration will keep the broadcaster's momentum going into the upcoming Olympic season(s).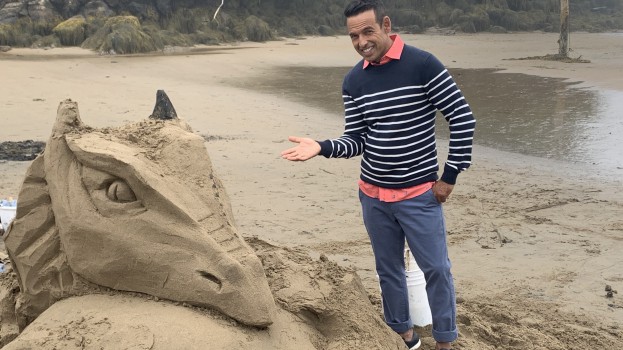 After an unprecedented pandemic year, the CBC came into the Upfronts with a strong programming slate, including 35 new orders and renewals, representing the broadcaster's ongoing efforts to keep homegrown production going.
Not being dependent on U.S. content was a big factor, says Barbara Williams, EVP, CBC.  "We've worked really closely with our creators to successfully continue production through COVID," she says, adding that the broadcaster has been able to keep production going in the spring to ensure a strong slate of new shows next year. "Given the challenging circumstances of the past year, we've set ourselves up well for another strong fall."
Flexibility was the name of the game, according to Donald Lizotte, general manager and chief revenue officer at CBC and Radio-Canada Media Solutions. During the past year, he says it was important for the sales team to work closely with agency partners and advertisers to accommodate "buying in a just-in-time fashion," Lizotte says, ultimately adapting as-needed in order to reflect what CBC customers need. He points specifically to programming like season five of The Great Canadian Baking Show, Dragon's Den (season 16) or Family Feud (season three), "where we have more opportunities for brand integration. Being able to produce locally, with local talent and producers is a huge asset."
While the lineup is anchored by returning favourites like Murdoch Mysteries, Heartland and Dragon's Den, Williams says the CBC had to build around the strengths and successes of these shows to make the full slate more diverse and "more purposefully reflect contemporary Canada," she explains. The CBC audience, according to Williams, "expects to see themselves, and hear their stories on their public broadcaster."
And you see that in new shows, she says, like Andrew Phung's (Kim's Convenience) Run The Burbs, the new comedy Sort Of, which has a transgender lead, and reality show Race Against the Tide (pictured), hosted by Shaun Majumder (This Hour Has 22 Minutes). There is also the recent announcement of the Black Academy's first award show, the addition of Wes Hall as a new Dragon on Dragon's Den and what Williams describes as a greater reflection of people of colour behind the camera.
But of course, there's also the Olympics set to begin this summer, followed shortly by the Winter Olympics in early 2022, which both Lizotte and Williams say is the start of a very exciting time for the public broadcaster.
"The Olympics are a phenomenal opportunity to engage audiences on all of our platforms," Williams says.
"Having two Olympics within a six-month period is a key opportunity for advertisers who want to get involved with the Olympic movement," Lizotte adds. "You can launch your campaign with two [Olympic] Games, and make a major statement."
In terms of growing audience share on their streaming service, Gem, or other channels, Williams says, "one of the great powers of the CBC is the huge audiences we have across radio, TV and digital," and the power of cross promotion across each of them is pivotal in helping people discover the content on services like Gem.
"The homepage on the [CBC] Listen app has also been redesigned to provide provide much more discoverability of content. Same with Gem, with more clearly defined swim lanes of content that makes it easier for viewers to find and discover content."
During the 2020/21 year, 81% of Canadians tuned in to CBC TV (source: Numeris TV Meter), and during the broadcaster reportedly had more top 20 Canadian shows than any other network in the country. Compared to 2019/20 season, CBC grew the 25-54 audience among the following programs in 2020/21: Murdoch Mysteries (+14%), Still Standing (+7%), Dragons' Den (+9%), The Fifth Estate (+39%) and The Great Canadian Baking Show (+22%).
The broadcaster is constantly adjusting the Gem app, Lizotte echoes. "It's something we have to play with, to add value to the consumer that will outweigh the impact of sharing some of your data, giving them a reason to log in and identify themselves."
Video views on CBC Gem are up 70% over last year, with Canadians now streaming nearly 2 million hours every month, Williams notes.
On the broadcaster's other channels, Canadians spent nearly 145 million total hours on CBC.ca in the 2020-2021 season, and the CBC News App increased its monthly reach by 25%, and its total time spent by 19% (Source: Comscore Media Metrix Multi-Platform).
And while Lizotte says CBC is very focused on custom opportunities for brand integrations in programming, he admits there is a cost balance consideration when it comes to coming up with new ad units on the digital side. He doesn't see the value in creating "one-off" ad opportunities, pointing to potential production costs. "We're focusing on the IAB ad standards, and right now I think it's more about balance in terms of frequency of ads," he says, noting that they don't want to be too invasive, or offer too many new formats or "other intrusions of advertising into the ecosystem."
As far as tracking and measuring audiences, Lizotte says the CBC is "fine-tuning our data collection, but being a crown corporation and a public broadcaster we want to be sure we are leading by example in terms of using consumer data and privacy laws so we're probably a lot more stricter than the rest of the industry, globally."