Who's shopping on social anyway?
After a report from IMI found that not all millennials are swayed by ads on Facebook and TikTok, CARD talked to media experts to get their perspective.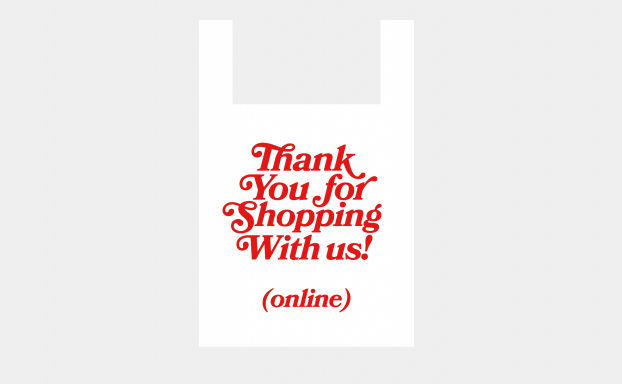 Just over a week ago, Don Mayo, global managing partner of IMI Consulting (below left), took to the virtual podium at this year's Shopper Marketing Forum to present findings from the organization's latest report on shopper realities. Mayo's data showed that not all millennials are as swayed by social media as many might think. While the majority will buy a product after having seen it on Facebook or TikTok, be wary of social-only buys to target the full consumer group, as 42% – 44% of millennials will not, according to IMI.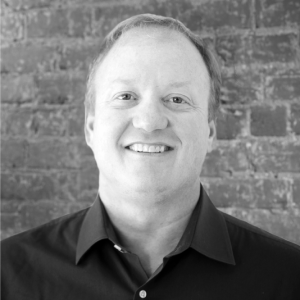 Consider this alongside big investments social platforms are making in their ecommerce capabilities for advertisers. TikTok expanded its partnership with Shopify this past February, and Twitter and So.Da partnered to create a virtual shopping portal in March. Instagram added to its shoppable platform in late 2020 and Pinterest has been betting big on social shopping for some time.
But, if almost half of millennials say they wouldn't consider purchasing a product after seeing it on some of these platforms, what does that mean for the success of social media marketing and commerce? CARD talked to some media buyers to get a sense of where they stand on the conundrum.
What's the state of (and appetite for) social commerce in Canada?
Tyler Dmytrow, a director at IPG Mediabrand's Reprise (right), notes that social storefronts, in particular, "tend to work best for trendy product verticals such as fashion, home goods and beauty items, however, there has been a massive drop in demand for these items over the past year as consumers reduced non-essential purchases."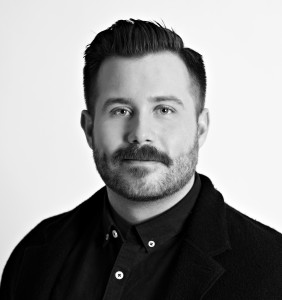 That said, there has also been a massive explosion of online ordering and delivery over the same period, he adds, "so brands have had to step-up their ecommerce game. However, we haven't seen these [social media] platform storefronts become a major priority given the wide-array of other business transformation efforts that are underway and being prioritized."
When it comes to Canadians, in particular, Dmytrow does acknowledge that despite advancements and streamlining efforts around social commerce, virtual storefronts are not being adopted as quickly by the country's brands or consumers alike.
"There are a few reasons for the lag in adoption," he says. "Facebook has been trialing various low-friction checkouts and shopping integrations for its storefront in the U.S., however these functions have been slow to roll out in Canada. Last year, there was a roll out for digital storefronts attached to a brand's Facebook profile utilizing platforms like Shopify, but the pandemic stymied the potential of these products scaling out."
User behaviour overall is also creating a bit of a headwind for these social ecommerce offerings, Dmytrow adds. More specifically, training user behaviour. "Consumers are already very well-versed in key ecommerce marketplaces and adept at evaluating the trust of a specific brand's site, but these new [social] storefronts are unfamiliar to consumers. A brand might be able to gain some incremental sales from these consumer paths, but there is little evidence to-date of Canadian brands scaling successfully on the backs of these new platform products."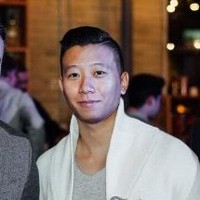 VMC Media's social lead Derek Chan (left) believes social media platforms have the potential to eventually become home to the biggest ecommerce platforms, outside of online giants like Amazon and eBay. With players like Facebook and Instagram investing heavily in the ecommerce space, and other channels such as TikTok making moves, Chan feels the opportunity is limitless.
They do have "a few hurdles to jump through," he notes. "Trust is one of the determining factors on whether consumers are willing to make a purchase through social media platforms. Once a user's attention has been captured, converting them into a sale is the next big step. However, with all the negative sentiment surrounding user privacy on social media, it may push people to convert on brand websites instead."
Chan also points to research from Hootsuite, noting that the majority of social media users do not trust brands who place profits before people. "Until social media is more trusted, it will have an uphill climb to overtake the other ecommerce platforms."
Strike a balance with the right media mix (and brand story)
"If you reframe the statistic, 58% would buy it after seeing it on Facebook or TikTok, so the majority of people are certainly influenced by these platforms," says Dmytrow of the IMI findings. "Over the course of the last year, the influence of TikTok has ramped up dramatically, particularly on the backs of celebrity-level creators who have emerged with the cultural authority to clear shelves for the brands they partner with."
But Mayo clarifies that the 42% of millennials who won't consider purchasing after seeing a product on social – or, alternatively, the over 50% of those who will – isn't the story being told here. "That's a glass half full or half empty story," he says, adding that the data is actually pointing to a misunderstood media mix. He says the findings suggest that it can be short-sighted to go full digital at the expense of other opportunities, as well as the audience an advertiser is going after.
Ultimately, it's about creating balance. Focusing all-in on one media channel shouldn't be the tactic, he stresses, adding that conversations should be facilitated on the various channels audiences are looking to buy. "People love to trash fliers," he says. "The fact is, in Canada, they work. In the U.K, they don't… [Marketers] aren't taking care of the essentials. They're bypassing the essentials to get to a shiny new channel. If your website isn't optimized, if your consumer ratings aren't optimized," then the other channels won't matter in the long run.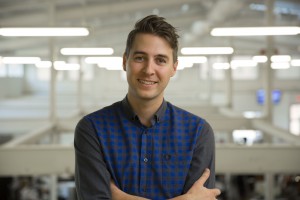 Brian Cuddy, Cossette Media's VP of digital activation (right), echoes Mayo's remarks, noting that it takes more than just an ad on social to win over an audience. "In years prior, a strong ad was generally a recipe for success, however, compelling storytelling is now simply table stakes, and not nearly enough to win over today's millennial and Gen Z audiences," he says. "True success requires your brand to also be a strong corporate citizen, provide real value or a solution and communicate these values in a meaningful way. If you can achieve all of these objectives, you will undoubtedly be successful."
He also argues that while millennials are a very important audience segment, "in the context of Facebook and Tiktok, they are not necessarily the only users to convert." According to Statista, Cuddy says, "of all Facebook users in Canada, only 25% are between 25 and 34, the age grouping which represents most millennials today, meaning there is still 75% of its user base who fall out of the aforementioned 42%."
Additionally, Cuddy points out that the Pew Research Centre says 48% of U.S. adults between 18 and 29 use TikTok, "which catches 'younger millennials' and Gen Zs, meaning these two platforms still do have a viable audience to capture outside of the millennial demographic."
All that said, he feels there is still an opportunity for brands to succeed with millennials, noting, however, "that success relies heavily on doing their best to communicate their story and value proposition effectively."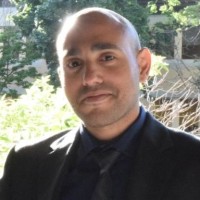 Ahmed Daoud, social director at GroupM's GMS Mediacom, takes a more formulaic approach. Despite the data, he feels the social ecosystem streamlines the customer journey, "facilitating a quicker and shorter path to conversion." The data inherent in a social experience, coupled with predictive signals and additional machine learning the platforms are building on, combined with a shorter, frictionless path-to-purchase, "can only lend itself to higher conversion rates and ultimately better cost efficiencies and greater return."
And again, regardless of IMI's research indicating potential trust factors or negative bias, Daoud leans on social media's ability to scale performance and harness tried-and-true tactics like look-alike audiences. "In my opinion, most Canadians are interested in browsing products [on social media], engaging with a brand's content and will ultimately take action on social channels," he says. "There are a bevy of brands that could, and would, do well on these channels. Retail categories across different verticals can see great success if these technologies are properly implemented and leveraged."