Captivate helps advertisers hit the slopes
In early prep for ski season, the place-based media company teams up with Skiron to add OOH activations at over 35 ski resorts across Canada.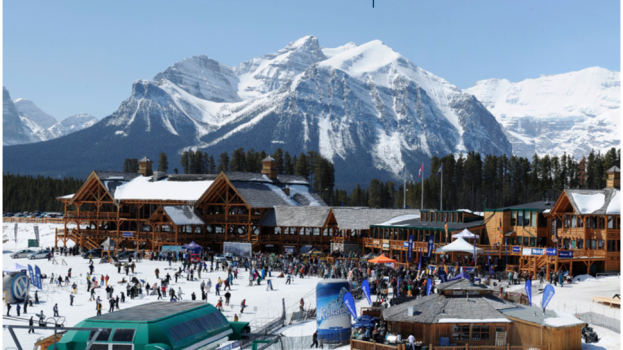 Location-based digital video network Captivate has partnered with experiential and media marketing agency Skiron to add skiing and snowboarding audiences to its inventory.
The new offering is called Captivate | Ski, providing advertisers with OOH activations with minimal distraction at over 35 ski resorts across Canada. It includes signage in high traffic areas like lift lines, base lodges, cafeterias, bars, hallways, ski rentals and schools, along with onsite activation opportunities during events like Snowfest, Snowjam and Summit.
Captivate, which specializes in office towers and elevators, began expanding its sales efforts beyond the traditional work setting and into residential via MaxTV and IHN, as well as expanding its programmatic access through Broadsign. It also grew its footprint to rideshare vehicles via Portl Media last year, in addition to improving the targeting and measurement of its digital out-of-home screens in office and residential buildings by partnering with MiQ to build a new audience planning tool.
"As we prepare for ski season, our advertising partners will have access to another valuable audience of affluent, health-conscious consumers in an uncluttered environment," Barb Huggett, GM at Captivate, tells MiC. "The unique combination of on-hill signage, digital displays, static posters and experiential activations results in high recall and consumer activity."
Skiron Media has the largest ski advertising network in Canada, including resorts like Big White, Lake Louise, Mount St. Louis/Moonstone, Mont St. Sauveur and Massif du Sud. The network includes over 1,300 media displays reaching 78% of the Canadian skier market and representing 13% of the Canadian population (age 12+).