Reprise Commerce makes hires to better integrate media and sales
Three new senior roles also aim to build an offering better suited to the unique needs of the Canadian market.
Reprise Commerce has made a number of senior hires in an effort to more effectively integrate the otherwise siloed media and sales processes in ecommerce marketing – as well as build out a team focused on how the realities of ecommerce work in Canada.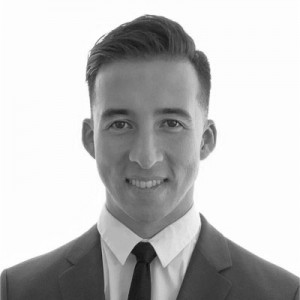 Building on the IPG Mediabrand's specialty unit's media savvy, Reprise Commerce has added Emmanuel Lafleur-Velasco (pictured left) as VP and head of ecommerce; Melissa Lui as director of e-retail; and Ambarish Jayadean as director of omnichannel e-retail.
Ecommerce agencies in the U.S., Europe or Asia don't have a clear understanding of the Canadian ecommerce landscape says Lafleur-Velasco, who comes from the retail customer team at Nestlé Canada, where he oversaw customer development on Amazon and drove growth across a wide range of categories. Those agencies still look to the Walmarts and Amazon's in the U.S., not understanding that they don't have the same capabilities here in Canada, Lafleur-Velasco says.
While Reprise was built to focus on ecommerce exclusively, he says the new additions can help make it an agency that "can integrate retail operations and media," and understand the Canadian landscape behind it, "not as an additional state or region, but as a unique market."
Lui (pictured right) brings over 10 years of CPG experience at The Clorox Company of Canada and Loblaws, including five years of ecommerce strategy, working with brands to accelerate customer flow in the ecommerce retail channel across Amazon, Walmart and other partners.
For the past eight years, Jayadean (pictured below) has worked with brands like Nike, Zara and ASICS to improve their ecommerce process. He specializes in D2C development and optimization, and omnichannel eretail strategy. He joins the team from Idealake Information Technology in Mumbai.
Reprise already has strong media leads "across social, paid and SEM," Lafleur-Velasco says, but this new team is meant to help coordinate and inform media efforts with a unique, Canadian-specific ecommerce sales journey. "Brands think too much on ROAS, CPC, and things that are very media oriented, but ecommerce needs to be broader than that," he explains.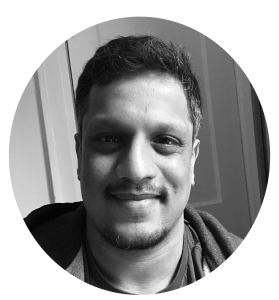 The problem, he says, is that marketing teams will say "this is how much I want to spend from a media perspective, across different ecomm channels, and my priority is this SKU."
"But the problem is that SKU may not be the most relevant or most profitable channel. It might not be the best way to integrate your full ecommerce plan," he says. That, in turn, needs to be aligned with sales, who have their own growth plan and strategy, Lafleur-Velasco says.
"How it tends to work is, sales, this is your target, media, this is your ROAS. Go figure it out. When in reality, it needs to be more integrated."
Reprise Commerce was launched last fall and up to this point has been led by Reprise president, Matt Ramella. Lafleur-Velasco will helm the specialty unit going forward.