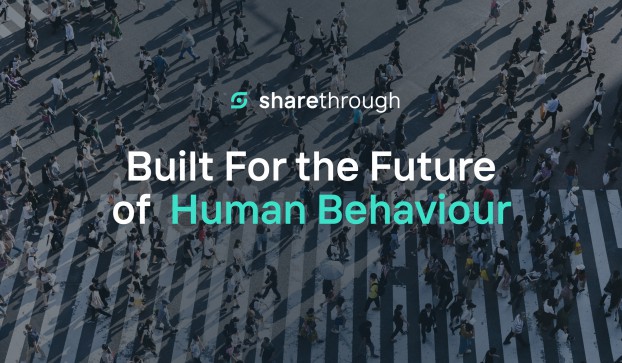 As a result of the trend for advertisers and agencies to work with fewer, larger exchanges, a wave of consolidation is reshaping the industry. Sharethrough, which recently merged with District M, is one of the latest exchanges to follow suit; forming one of the leading independent omnichannel ad exchanges in the world, with a unique focus on bringing human-centric technology to the forefront of the programmatic industry.
The merger brings together both companies' headcounts, revenues, scale and publisher footprint; working with 1,100 publishers and its technology being used by over 40,000 websites. Part of the logic behind the merger was to move beyond a singular focus on native advertising and adopt a stronger omnichannel strategy combining display, mobile, in-stream and video. As noted in the announcement on AdExchanger, smaller exchanges and those specializing in a single format are less likely to survive as advertisers and agencies look for scale and performance; as well as supply path-optimization (SPO).
SPO has been one of Sharethrough's priorities over the last 2 years. As Benoit Skinazi, co-founder of District M and now Sharethrough's SVP marketing & communications explains, "SPO, at its core, simplifies the supply chain between advertisers and publishers by cutting out unnecessary intermediaries to get the most direct & transparent path, benefiting both sides of the ecosystem." Sharethrough post-merger currently has access to 78% of the entire publisher-direct web internet, positioning the exchange amongst a short list of tier 1 sell-side platforms. Publishers greatly benefit from directly-sourced demand, getting access to the best quality inventory through the most efficient and direct path possible.
Skinazi also sees the rapid adoption of Connected TV as one of Sharethrough's biggest priorities post-merger: "CTV is the fastest growing sector both on the consumer side and in terms of ad spend. We already have CTV inventory available and are looking to enhance ads across all formats and channels to remain competitive in the market". Approximately 80% of US Households have at least one Connected TV device. Furthermore, the television has become a second screen, with most of us browsing on our phones while watching TV. It's time for brands to fully capitalize on the opportunity CTV has to offer, as videos are expected to represent 82% of the web traffic in 2021.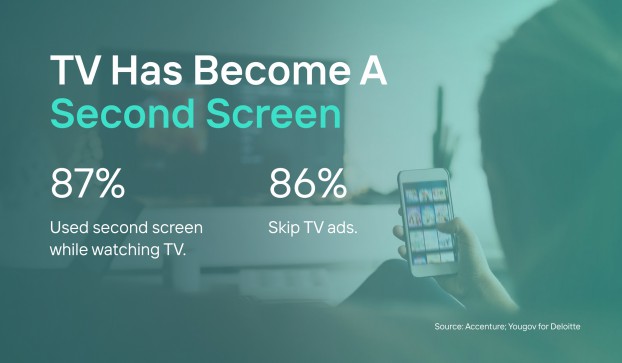 As a human-centric exchange, Sharethrough strives to innovate and build products surrounding the user experience, elevating human-centric advertising to the forefront. Sharethrough has developed Enhancement Technology to this end, which allows the creation of ads that match how people consume content. For example, even though mobile devices are muted 92% of the time on average, advertisers continue to push video ads that require the sound to be on. With Sharethrough's Enhancement Technology, captions are directly integrated underneath the muted video to increase comprehension. Surprisingly, the company has noticed that when the caption appears, rather than read it, consumers are responding by unmuting the video and, as a result, these ads are performing between 1.5 and 2.5 times better.
This is why keeping up with how content is consumed is key. Skinazi points out that people now primarily navigate through feeds instead of pages. Even websites have infinite scrolls, presenting unique challenges to ad placement. For instance, users are prone to quickly skip, mute or block content. With the ubiquity of mobile devices, TV itself has become a 'second-screen' for many. Few people watch TV anymore without also being on their mobile devices – with their primary focus now on the phone itself.
Given that human behaviour online has changed, the industry needs to follow suit and adapt to this new reality. With a better understanding of how people consume and interact with content and the impact of reading comprehension in advertising, Sharethrough's proprietary technologies can help marketers tailor their programmatic campaigns and advertising experiences to real humans. This calls attention to what Skinazi regards as Sharethrough's key value proposition: respect for the user. "When a brand respects the user, the user respects the brand, and the ads perform better," Skinazi asserts. "This is our highest priority and something we believe sets us apart."
With headquarters in Montreal, Sharethrough, one of the leading independent global omnichannel ad exchanges, has several offices across North America, including San Francisco and New York. Its publisher partners benefit from directly sourced demand, scale and quality, prioritizing their monetization efforts while elevating performance. Contact Benoit Skinazi, SVP Marketing & Communications: ben@sharethrough.com