Canada to recoup its 2020 ad spend decline, and then some: report
A GroupM report projects TV, OOH and digital will experience the most significant growth.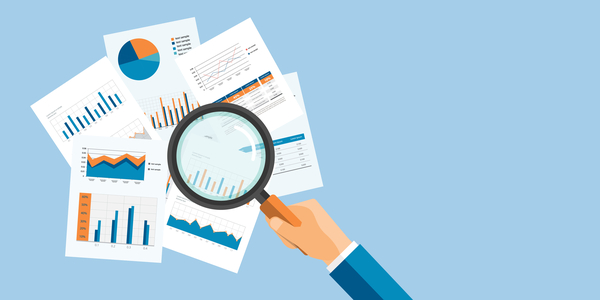 After a year of disappointing declines across all media, ad spending in Canada is expected to rebound significantly in 2021. According to the global mid-year forecast from GroupM, spend show grow by 19% to $16.9 billion CDN this year, a strong recovery from the 13.1% drop the Canadian industry suffered in 2020.
The report – This Year, Next Year – indicates global ad spend is expected to mirror Canada's growth, increasing by 19% this year, with the U.S. reporting a likely 17% increase due to the lack of major political campaign ad spending.
Digital is leading Canada's significant recovery in spend, says Lindsey Talbot, GroupM chief investment officer, Canada.
The 2021 projections for Canada put digital at the top with a 22.4% increase and 60.6% of the market and $9.9 billion CDN. Last year, digital ended up with a 4.2% increase but still had the largest chunk of the market (58.9%) and $8 billion CDN.
"We're also seeing a rise in TV with a return of advertisers investing in the medium and a steady rise of connected TV content – ad supported," Talbot tells MiC. "Another area where we're forecasting significant increases is OOH, both digital and programmatic OOH, now with lockdown restrictions being lifted."
Talbot is hopeful that cinema will open up as well, which is included with OOH numbers. "When we talk about cinema opening up, one of the categories where we'll see significant spending in the backend of this year and into 2022 will be film studios. Film studios are big supporters of TV and connected TV as well, so we're seeing that as part of the trajectory in terms of informing media."
Television will rally this year from its -15.1 drop in 2020 to a 15.6% increase and $3.1 billion CDN this year. OOH and cinema were hit hard in 2020 with a -47.6% decline but are expected to rebound with a 31.1% uptick and a $740 million CDN increase.
The report indicates that print in general still faces significant challenges such as increased production costs. There won't be much change in newspapers (0.0%) and magazines (-5.0) this year, but Talbot says the hope is that digital offerings for magazines and newspapers will continue to expand. The digital growth tally of 22.4% vs 4.2% in 2020 includes digital magazine and newspaper spending as well as streaming audio to a small extent.
The agency is not expecting significant increases in linear audio this year since people are not commuting or spending as much time in their cars. As a result, they're not forecasting returns to pre-pandemic levels, although streaming audio and podcasting offer opportunities that will help supplement audio. Last year, audio declined -32.7% but in 2021, an increase of 19.8% is expected.
Talbot says, "We're feeling positive about backend of 2021 and the return of some categories but it's certainly going to be a long road to recovery."
Modest is the key word looking ahead to 2022. Canada's total ad spend is anticipated to grow a humble 4.6% to $17 billion CDN. Growth in TV and digital will be slim at 1.0% and 7.7% respectively. OOH and cinema are projected to have the largest increase with 15.5%. Expect slight decreases to continue for audio (-1.2%), newspapers (-9.7%) and magazines (-10.6%).
The GroupM global report says the overall ad market is growing much faster than expected, and from a larger base. Many of the growth factors were already in place before last year, but the pandemic has accelerated them. Some of the factors contributing to the growth in digital advertising include expansions of app ecosystems, rapid small business formation activities and the growing role of cross-border media marketplaces.
In addition, traditional TV network owners are prioritizing investments in content delivered on streaming services. While many of them will offer some ad inventory and capture a share of total TV advertising, those gains will only offset reduced spending on the traditional form of the medium. There is also faster growth in connected TV advertising than previously forecast, but total television advertising will generally be stable or slow growing.
There are some negative considerations as the world comes out of the pandemic and many individual markets yet to emerge from the depths of the pandemic. According to the report, there are still a wide range of potential disruptions still to be overcome such as supply chain disruptions and higher levels of general market inflation.