Narcity boosts small business with media giveaway
The publisher is giving away up to $100,000 in ad spend to community businesses affected by COVID-19.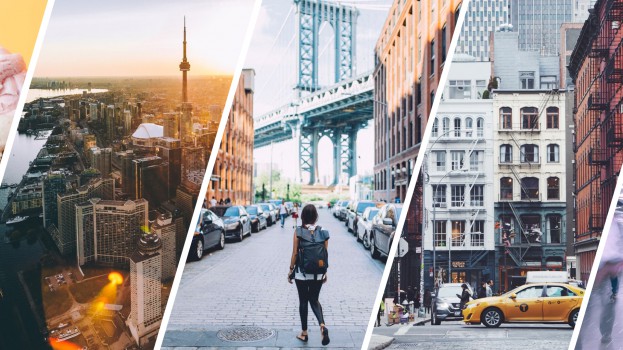 As lockdown restrictions ease across most areas of Canada, Narcity Media is giving away up to $100,000 in display and video advertising through its new self-serve ad platform.
Small businesses across the country collectively owe over $135 billion as a result of the pandemic, with 76% of those affected saying it will take them over a year to repay, and 11% indicating they may not be able to repay their COVID-19-related debt at all, according to the Canadian Federation of Independent Business. As a result, Narcity Media's initiative is harnessing its community focus to give those local businesses a boost.
Starting today, June 14, SMBs can each apply for up to $500 in ad spend through the Narcity Campaign Manager, which went live in early May.
"Local is the core of what we do at Narcity and we remain user-first focused," Adrian Seeley, Narcity's director of media sales tells MiC. "We wanted to provide a tool to help [our users] affordably drive brand awareness and we're hoping this giveaway provides small businesses the boost they need."
Seeley calls out that advertising can be expensive for businesses of all sizes. "We recognized that and adjusted accordingly. We wanted to give back to those who need the boost, especially over the last 1.5 years, and be able to show our value in helping them spread the word."
Ultimately, the goal is not only to trigger more advertising while helping community advertisers, but Seeley says that the initiative with hopefully "draw in new B2B crowds."
Approximately 20 million Gen Z and millennial viewers visit Narcity.com and MTLblog.com each month. As of Q2 2020, Narcity Media doubled its growth, achieving over 55% year-over-year increase in North American readership. Narcity Media reaches over 37 million people across social media on a monthly basis.