Dentsu Canada taps Breton and Hart for client-centric roles
The newly-created positions bolster the agency's media and integrated solutions teams
To support recent growth, and fuel ongoing client-centric transformation, Dentsu Media has bolstered its media team by hiring media veteran Caroline Breton as chief client officer.
Breton joins Dentsu Canada after more than six years at Mindshare and GroupM, most recently as SVP media. She has also held senior roles at Starcom MediaVest Group, J3/UM, and Saint-Jacques Vallée MediaEdge (Montréal).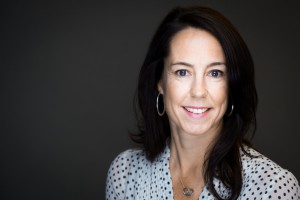 Breton (pictured left) says that she joined Dentsu Media in the newly-created role to be part of a leadership team committed to change and is excited for the opportunity to reshape media. "I think that as we slowly emerge out of Covid, it will be important for brands to think about their purpose. Consumers will be looking for authenticity, honesty and trust. I also think consumer's priorities have been greatly impacted from time spent with family and friends to overall health and wellbeing and moving from an 'I want' to 'I need' mindset and that will impact how and when consumers consume content."
Breton will lead the client media teams and work alongside Dentsu Canada CEO, Alex Panousis.
Panousis says the new remit comes at a time of growth for the agency, with wins including Kraft, Galderma, Indigo and several other local Canadian accounts. "Dentsu is pushing a new narrative into the market, a more agile, future-focused view for media, commerce and content, where understanding people is at the centre of the proposition. All agencies seem to have a similar talk track. We are putting action behind our narrative – investment in automation, new deals and new people."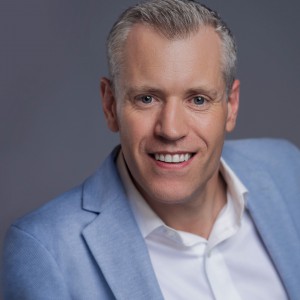 In the same vein, the agency is doubling down further on client-centricity by simplifying the client experience across its entire portfolio of agencies. To that end, Dentsu has upped William Hart (pictured right) to chief client officer, Dentsu Solutions, an insights-led team that works across all agency departments to better integrate the network's expertise and connectivity for its clients.
His new mandate is to coordinate and operationalize those integrated solutions for key network clients, building and working with teams built across the group's agency brands.
Hart has been with Dentsu for upwards of six years, most recently as SVP, group account director. He now reports into Canadian CEO and president of Solutions, Americas, Jeff Greenspoon, and will continue to oversee the General Motors account as part of his overall remit.