Round one of the NHL playoffs dominated the ratings: Numeris
Game seven of the Leafs vs. Canadiens series was the most-watched NHL broadcast ever, reaching 52% of the country.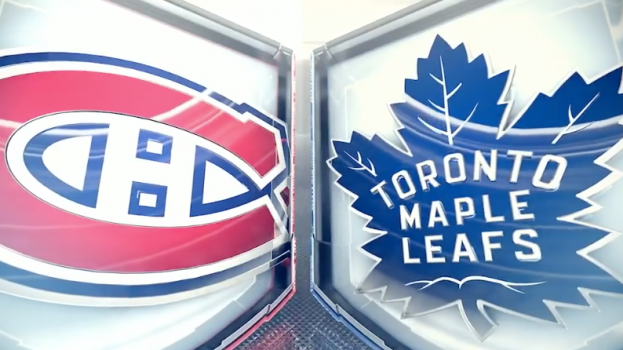 Game seven of the first round tilt between the Leafs and the Canadiens was the most-watched single-night broadcast in Canada across two networks.
The final match of the series on CBC recorded an AMA of 2.49 million, with Sportsnet's coverage coming in a close second with 2.33 million for the week of May 31 to June 6.
One of the NHL's most storied rivalries managed to best season finales for several of CTV's top shows, with The Good Doctor, Grey's Anatomy and Station 19 rounding out the nation's top five TV rankings.
French Quebec also tuned in to watch the Canadiens take down their North division rivals on TVA Sports for the top TV spot (1.16 million viewers), with the trend persisting across most markets.
NHL playoffs topped Toronto viewing with Sportsnet taking the top spot over CBC's coverage, which took number one in Montreal.
Vancouver/Victoria was the only TV market that didn't feature the final game of round one in its top five, which saw The Good Doctor on top, followed by the season finale of Global's New Amsterdam, 60 Minutes, the start of America's Got Talent 16th season and Station 19.
According to Sportsnet's Stanley Cup playoffs round one analysis, game seven between the Leafs and Canadiens was the most-watched NHL broadcast ever, reaching 11 million Canadians (beating the previous record held by game six, which reached 10.2-million Canadians), with the entirety of round one coverage reaching 19.4 million Canadians, or 52% of the population for a year-over-year AMA increase of 55%.
National
NHL Playoffs – Round 1, Game 7: Leafs vs. Canadiens on CBC Monday at 7 p.m.: 2.49 million viewers
NHL Playoffs – Round 1, Game 7: Leafs vs. Canadiens on Sportsnet Monday at 7 p.m.: 2.33 million viewers
The Good Doctor on CTV Monday at 10 p.m.: 2.14 million viewers
Grey's Anatomy on CTV Thursday at 9 p.m.: 1.69 million viewers
Station 19 on CTV Thursday at 8 p.m.: 1.68 million viewers
Quebec (Francophone)
NHL Playoffs – Round 1, Game 7: Leafs vs. Canadiens on TVA Sports Monday at 7 p.m.: 1.16 million viewers
Hôpital New Amsterdam on TVA Tuesday at 8 p.m.: 676,000 viewers
La Dérape on TVA Tuesday at 7:30 p.m.: 653,000 viewers
Les rénos d'Hugo on TVA Thursday at 7:30 p.m.: 534,000 viewers
Discussions avec mes parents on SRC Monday at 7:30 p.m.: 534,000 viewers
Toronto/Hamilton
NHL Playoffs – Round 1, Game 7: Leafs vs. Canadiens on Sportsnet Monday at 7 p.m.: 723,000 viewers
NHL Playoffs – Round 1, Game 7: Leafs vs. Canadiens on CBC Monday at 7 p.m.: 719,000 viewers
The Good Doctor on CTV Monday at 10 p.m.: 417,000 viewers
New Amsterdam on Global Tuesday at 10 p.m.: 368,000 viewers
Grey's Anatomy on CTV Thursday at 9 p.m.: 351,000 viewers
Montreal
NHL Playoffs – Round 1, Game 7: Leafs vs. Canadiens on CBC Monday at 7 p.m.: 110,000 viewers
Grey's Anatomy on CTV Thursday at 9 p.m.: 64,000 viewers
NHL Playoffs – Round 1, Game 7: Leafs vs. Canadiens on Sportsnet Monday at 7 p.m.: 56,000 viewers
Station 19 on CTV Thursday at 8 p.m.: 56,000 viewers
The Good Doctor on CTV Monday at 10 p.m.: 51,000 viewers
Edmonton
The Good Doctor on CTV Monday at 8 p.m.: 93,000 viewers
New Amsterdam on Global Tuesday at 8 p.m.: 88,000 viewers
NHL Playoffs – Round 1, Game 7: Leafs vs. Canadiens on Sportsnet Monday at 5 p.m.: 74,000 viewers
Grey's Anatomy on CTV Thursday at 10 p.m.: 64,000 viewers
Station 19 on CTV Thursday at 9 p.m.: 58,000 viewers
Calgary
The Good Doctor on CTV Monday at 8 p.m.: 104,000 viewers
New Amsterdam on Global Tuesday at 8 p.m.: 88,000 viewers
Station 19 on CTV Thursday at 9 p.m.: 81,000 viewers
Grey's Anatomy on CTV Thursday at 10 p.m.: 80,000 viewers
NHL Playoffs – Round 1, Game 7: Leafs vs. Canadiens on Sportsnet Monday at 5 p.m.: 61,000 viewers
Vancouver/Victoria
The Good Doctor on CTV Monday at 10 p.m.: 187,000 viewers
New Amsterdam on Global Tuesday at 10 p.m.: 152,000 viewers
60 Minutes on Global Sunday at 7 p.m.: 149,000 viewers
America's Got Talent on Citytv Tuesday at 8 p.m.: 135,000 viewers
Station 19 on CTV Thursday at 8 p.m.: 123,000 viewers