Behind the buy: Reese's moves from awareness to engagement
Social activations for the "sticky vs. clean" debate are a first for the brand, and Hershey's largest campaign of the year.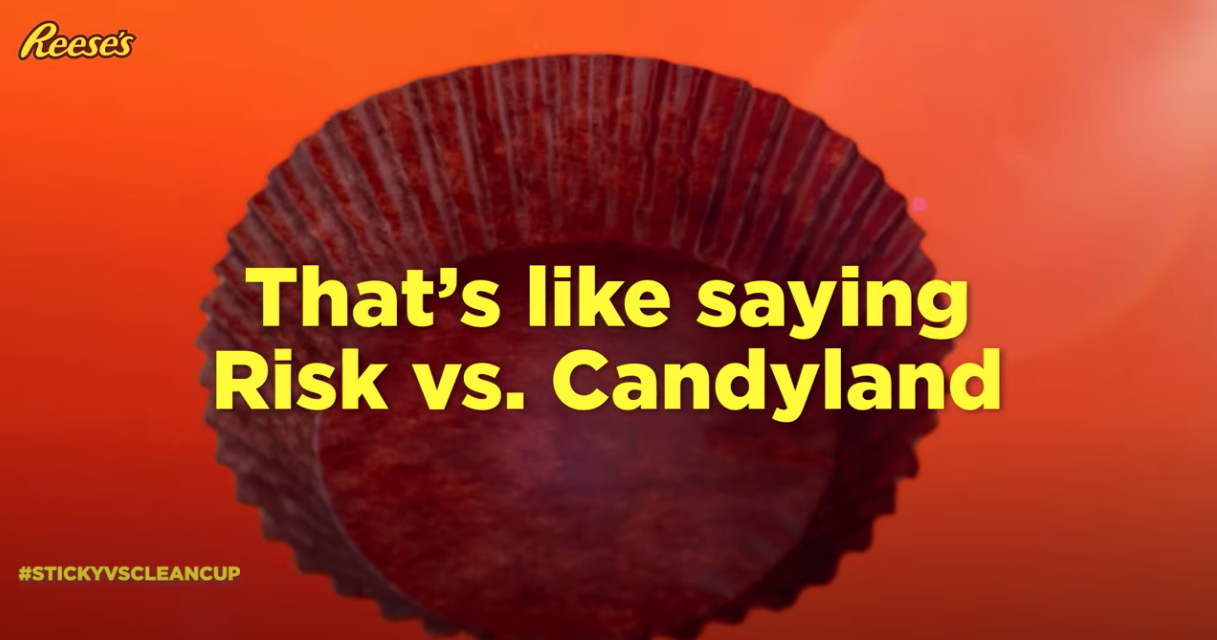 While the fun, impact-focused nature of Reese's latest "Sticky vs. Clean" campaign is evident in the brand's 360 approach across OOH, online video and social, the media tactics were designed to go beyond brand affinity for an engagement-focused-first for the brand.
Based on research from a 2019 internal ethnography study the brand conducted, it became clear that Hershey consumers, and, in particular, Reese's Peanut Butter Cup fans, had some very specific rituals when it came eating the product. Some did so one cup at a time, while others ate it frozen.
But of particular note was the little piece of chocolate and peanut butter that would sometimes be left behind on the wrapper turned out to be quite polarizing, Azim Akhtar, marketing manager, Reese's, The Hershey Company, tells MiC, which started things off. Further inspiration came from a social post circulated during the 2020 NBA playoffs comparing LeBron James' bald spot to the leftover bits on a Reese's Cup, which the future hall of famer shared and was a good sport about.
"LeBron's post had thousands of likes and comments, but we could sense consumers' love – and hate – of the chocolate and peanut butter that's left over," Akhtar says, and that acknowledging this public grousing is a great way to authentically activate and engage with consumers.
It turned into a campaign spanning TV, out-of-home, social and digital – developed in conjunction with the brand's media AOR, UM – which doesn't show the cups or the wrapper branding itself. Instead, the #stickyvscleancup imagery is featured throughout, designed to spark debate and engage audiences.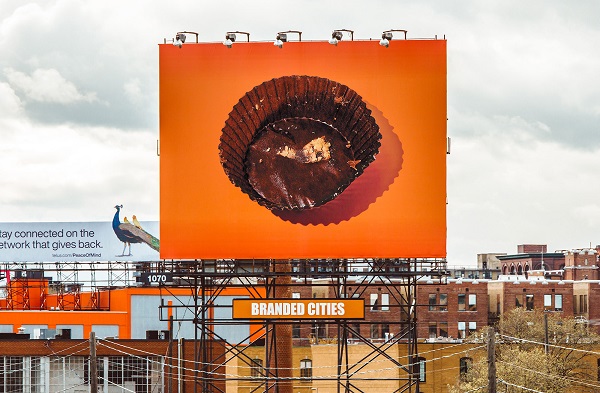 It is the brand's biggest campaign of the year, representing 60 to 70% of the overall budget across all Hershey brands, Akhtar says. In Toronto, a giant candy wrapper billboard activation along the Gardiner Expressway will run until December, and TV spots and online video will run nationally.
But overall, Akhtar says that digital and social represent the biggest part of the spend.
Awareness is a key driver of the campaign, but it's just one phase, Akhtar says, which the Gardiner billboard, TV, and online video activations deliver on. After that, the brand relied heavily on digital and social to go beyond brand affinity to move the needle on audience engagement, something new for the brand, Akhtar admits.
"In terms of engaging consumers in a debate, for Reese's that's new. We haven't done anything like that in the past," he says. More specifically, it focused heavily on YouTube Director's Mix, a video customization tool that creates multiple versions of a video customized to a viewer. The team created over 200 different video based on what consumers were searching for on YouTube, Akhtar says.
The custom video delivery encourages users to engage by asking them to make different choices. "We targeted over 50 contextual categories," says Sarah Benzinger, manager, connection planning, UM, regarding the YouTube activation. "If it was pop music, for example, they would be served a unique piece of creative," she says, facilitating a "#stickyvscleancup"-adjacent debate, ultimately circling back to the Reese-specific question, all the while acknowledging that it doesn't really matter – both choices are good.
The campaign also leveraged the polling capabilities in Facebook, says Ratna Shankar, UM's director, connection panning, as well as diving into TikTok for the first time. The video-sharing platform recently introduced a new polling function, says UM's Joanna Janisse, VP, client business partner, "which is a great use case for this type of activation," she says, noting that it's a first to market in Canada for TikTok's polling ad unit. Akhtar adds that TikTok influencers ability to engage their audiences, tied to the polling capabilities, made the platform a strong addition to the media mix.
With files from Christopher Lombardo.